A proposed RVN two-year qualification process would reduce students' workload while allowing them to study for the SQP title simultaneously.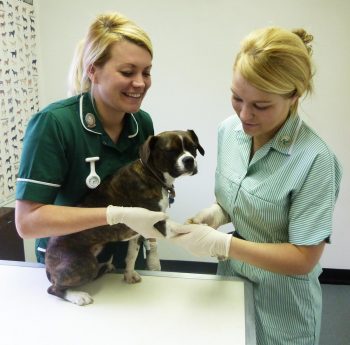 RVN Barbara Drysdale outlined VetSkill's plans at the College of Animal Welfare's Head Nurse Congress on 21 May.
Speaking as non-executive director for the awarding body, Miss Drysdale described the VN syllabus as "not necessarily robust and fit for purpose", prompting the firm to streamline the qualification process.
She explained: "The VN qualification started in the 1960s… what has happened, as things have evolved in our profession, is things have been added to the syllabus and added to what an SVN has to complete to qualify.
"Not very much has been taken out [however], so every year the quantity of work – the expectations of our SVNs – increases."
Findings
To create the qualification, VetSkill consulted practices, teachers, nurses and SVNs to find out "what's really happening" with SVNs in practice.
Using these findings, VetSkill felt it could deliver a qualification that could see SVNs qualify in two years, as "it's now very easily two-and-a-half for the vast majority… three years for a large number, and it tips into year four". It could also see students earn the SQP qualification, all while doing fewer assignments.
"You don't need to carry [the SQP part] on – you might decide you don't need it," she said. "But it's leaving with another qualification that might be a route of interest and a route of CPD to a number of VNs."
Other possibilities for the qualification, which is yet to be formally consulted on and will need RCVS accreditation, include:
exit awards for year one
applied anatomy and physiology rather than a standalone subject
use of an e-portfolio
detailed syllabus to allow for different learning styles
It will be based on small animal species only.
Read the full story in the June issue of VN Times.