A fast-acting tablet to freshen a dog's breath has been launched by Virbac.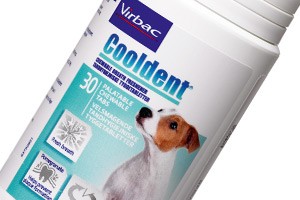 Cooldent is a highly palatable, fast-acting tablet formulated from natural ingredients.
Virbac product manger Claire Lewis said: "Bad breath in dogs is unpleasant and is most frequently caused by a build-up of plaque and calculus on their teeth.
"Cooldent's natural ingredients have an anti-plaque action and help to maintain a balanced intestinal flora and reduce gas production. They also help freshen dogs' mouths by contributing to the reduction of volatile compounds, produced by bacteria that can cause halitosis.
"We are delighted to add Cooldent to our dental range,"she added.