Fitzpatrick Referrals has welcomed a new senior clinician to its neurology team.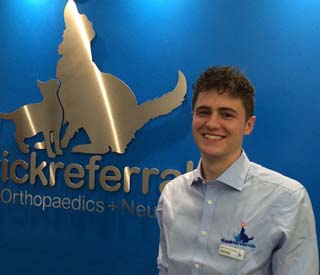 Jeremy Rose took up his new post on 5 December 2016 having previously worked at the University of Bristol as a teaching fellow in veterinary neurology and neurosurgery for 24 months.
Excitement
Chief of neurology at Fitzpatrick Referrals Clare Rusbridge said: "I am very excited and proud to announce the new addition to the team.
"Jeremy's neurosurgery skills will augment our already strong team."
Dr Rose graduated with a merit from the University of Cambridge in 2008 with a double first in zoology and veterinary medicine.
He completed a Small Animal Junior Clinical Training Scholarship at the RVC before undertaking roles in various small animal practices across the UK and obtaining further qualifications prior to becoming a specialist.
Best possible care
Dr Rose said: "I am really excited to be working among world-renowned specialists and alongside an amazing support team to offer the best possible care to patients at Fitzpatrick Referrals."
He has a particular interest in stabilisation surgeries and inflammatory conditions of the central nervous system including steroid responsive meningitis-arteritis and polyradiculoneuritis.