The new president of the RCVS has promised to try and remove the fear some vets have for the college.
Speaking at RCVS Day 2016, Chris Tufnell admitted to feeling "personally ashamed" of the fact some vets and vet nurses live in fear of the RCVS.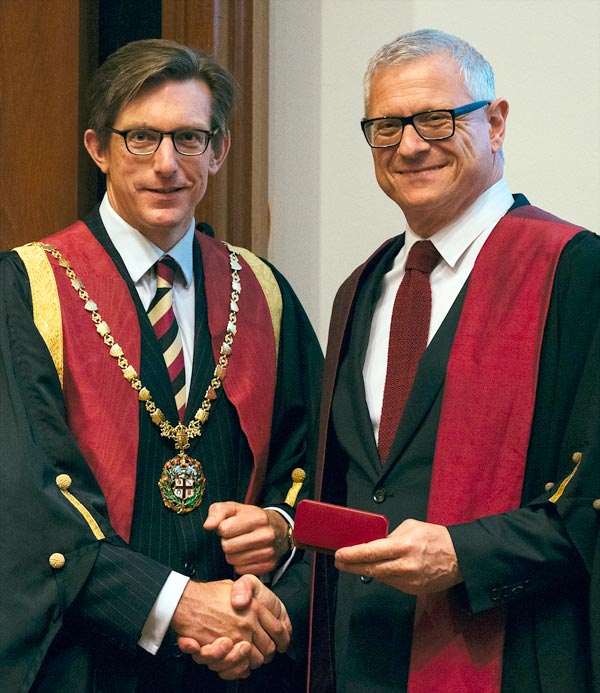 "Being particularly mindful of the role fear and anxiety play in mental health, I will do everything I can to replace that fear," he told the audience.
Make them proud
He said he would encourage all hard-working vets and vet nurses to wear their badge with pride.
In addition, he called on vets and veterinary nurses to be proud of themselves, as people committed to the welfare of animals in their care, and to not be so hard on themselves.
Dr Tufnell became the college's 145th president at RCVS Day on July 15, taking over from Bradley Viner. Dr Tufnell praised Dr Viner for his calm authority, humour and wisdom during his presidential term.
Priorities
Dr Tufnell outlined several priorities for his presidential year. These included:
delivering the priorities set out in the Vet Futures action plan
exploring bringing veterinary paraprofessionals into the college's regulatory remit
driving forward the college's international profile
dealing with blame and fear culture in the profession