Pet Industry Federation and British Dog Groomers' Association come up with new non-compulsory standard after negative press coverage lowers public trust in industry.
The Pet Industry Federation (PIF) has announced the launch of a quality assurance standard for dog groomers.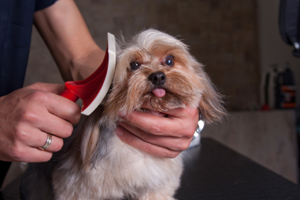 According to the federation, recent media coverage of tragedies in salons – including Dusty, the Lhasa Apso who had to be euthanised after being badly burnt under an industrial hair dryer – has cast a negative light over the industry. PIF has worked with the British Dog Groomers' Association (BDGA) to come up with the standard to help the public understand the industry and choose a "good" groomer.
PIF chief executive Nigel Baker said a "bold move" was needed to counteract the negative press. "What better than to robustly demonstrate just how safe, caring and professional groomers are through an industry-agreed quality assurance standard," he said.
The standard, says PIF, consists of an independent audit of the grooming business, covering areas such as welfare, staff training, equipment, health and safety and customer care. Groomers also take an online assessment to measure technical competence. Extra star ratings are then achieved on an evidence basis, so the more accomplished a groomer is – demonstrated through qualifications and experience – the more stars he or she will receive. Successful salons will be able to display the assurance logo and certificate in stores and on websites.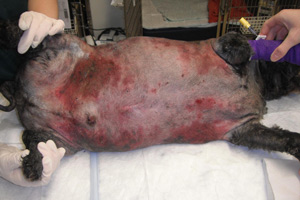 The standard has received industry support, namely from the English Groomers' Group and Groom Team England (GTE).
Joanne Angus from GTE said: "We are thrilled with the launch of the standard. It will help tremendously with customer awareness of our industry and the brilliant people that work within it, encouraging them to find a quality assured groomer who has been assessed to be working at the required standard in a safe environment."
PIF said the public would be informed how and why to seek out quality assured groomers through an ongoing public-facing marketing campaign. The non-compulsory scheme was launched to groomers for signing up at GroomPro Expo (April 27-28, 2013).
Top image © istockphoto.com/mico_images