NFU welcomes opinion poll that shows almost two thirds of people are not opposed to the badger cull.
A YouGov poll has shown public opinion remains split over the badger cull.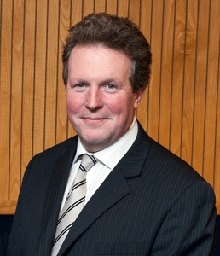 Culling will begin in west Gloucestershire and west Somerset tomorrow (June 1) and if the pilot is successful environment minister Owen Patterson has vowed to expand the scheme over the next four years.
The decision to shoot badgers in a bid to halt the march of bovine tuberculosis (bTB) has proved to be highly controversial – a point underlined by the results of the latest poll.  
Of the 1,763 people surveyed, 34% oppose a badger cull while the remaining 66% either support (29%), don't know (22%) or have no strong feelings (15%) about a cull.
The survey also revealed that more than a quarter of people (27%) opposed to a cull would change their minds if it meant TB did not spread to other areas of the country. Only 2% considered a badger cull to be one of the most important issues facing the country at the moment.
NFU vice-president Adam Quinney welcomed the results. "The findings of this survey by YouGov show the majority of people, 66%, either support the cull, have no strong feelings or simply don't know," he said.
"The results also show a badger cull is not a big issue for the vast majority of the British public. But, to the thousands of farming families living with the constant threat of TB and its devastating effects on their businesses and families, tackling this disease is the most important issue in their lives.
"More than 38,000 cattle were compulsorily slaughtered in Great Britain in 2012 in the fight against TB and we must take action now.
"A cull is not about wiping out badgers. It is about reducing TB in areas where it is endemic. This will ensure this terrible disease doesn't spread to areas of the country that are currently clear of it.
"Farmers are already playing their part in tackling TB. Robust new on-farm rules were introduced in January 2013 as part of the Government's TB eradication plan, which aims to tackle all aspects of TB infection in the countryside. These rules followed the introduction of additional cattle controls, more pre-movement testing and increased on-farm biosecurity measures last July.
"But if we are to successfully tackle TB, action has to be taken to deal with the reservoir of disease in our wildlife. Evidence from countries such as Ireland and New Zealand shows when all fronts of the disease are tackled at the same time a significant reduction in TB can be achieved."