Two initiatives have been launched to improve dispensing at veterinary practices across the UK and Ireland – and save staff valuable time.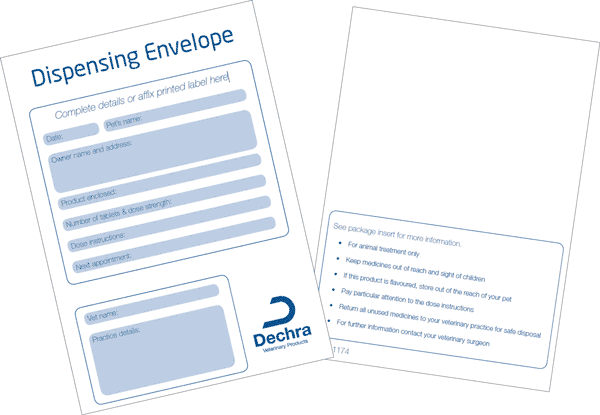 Dechra Veterinary Products has introduced an online range of pack inserts for several of its key products – including Vetoryl, Felimazole, Metrobactin and Thyforon – so practices can download and print the latest information.
Benefits
The move will ensure practices always have access to the most up-to-date details relating to the prescribed medication.
It will also save valuable time as staff will not have to copy original documents from the pack, Dechra said.
Additionally, the company has developed dispensing envelopes that are available at no charge from wholesalers, in packs of 25.
'Effective solution'
Dechra marketing manager Larry King said: "Veterinary practices often dispense pharmaceuticals from bulk, which involves having to copy original pack inserts for owners. By having pack inserts available online, they will be able to print off the most up-to-date information at the click of a mouse.
"Practices will no longer have piles of inserts to store and will be safe in the knowledge they are supplying the most up-to-date pack insert to their clients.
"When used together, the pack inserts and dispensing envelopes provide practices with an effective solution when dispensing from bulk."