Farming stalwart Gwyn Jones named as new head of responsible medicines industry alliance.
A farming stalwart has been named as the new head of a responsible medicines industry action group.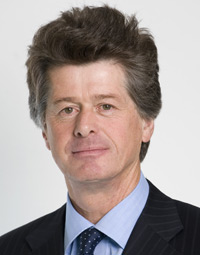 Sussex dairy farmer Gwyn Jones has taken over the role from John FitzGerald as chairman of the Responsible use of Medicines in Agriculture Alliance (RUMA).
Mr Jones said: "RUMA is an exciting farm to fork organisation and its clear and honest policies mean it punches well above its weight in terms of profile and influence on an increasingly international stage. I am honoured to be asked by the alliance to take the Chairman's role and help steer its activities during this next challenging period."
He runs a 350-cow dairy farm in West Sussex and was previously vice president of the National Farmers' Union and is chairman of EPRUMA, the European Union equivalent of RUMA.
Commenting on the importance of RUMA's work, Mr Jones added: "Responsible use of antibiotics has been recognised widely as a key element to protecting the continued efficacy of these important medicines for both animals and humans. RUMA has a vital role to play in helping farmers and vets continue to use medicines responsibly."