CPD company Improve International providing training – which could be funded by the Government – at either its Swindon headquarters or within practice.
Veterinary receptionists may benefit from potential Government funding to enable them to study for a customer services qualification.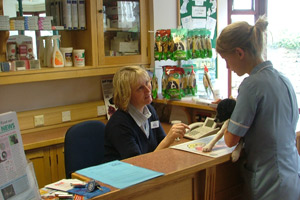 The Edexcel Qualifications Credit Framework Level Two Certificate in Customer Service has been launched by veterinary CPD provider Improve International, with training delivered at its Swindon headquarters or in practice.
According to the company, Government funding is available for students of the Certificate in Customer Service who do not have an existing level two qualification in another subject. Requests also depend on the age of the learner and will be assessed on an individual basis by Improve's local Edexcel accredited centre in Swindon, it said.
The 30-hour course features three core units, assessed by a one hour online test:
understanding good customer service
delivering effective customer service
planning for self-development in customer service
Founder of Improve International David Babington said: "A successful veterinary practice is no longer just about a 'good' vet or nurse. It's about a practice team pulling together and playing its role to the top of its ability.
"The key role played by receptionists in terms of creating that vital first impression and helping to maintain client loyalty cannot be understated and we wanted to offer them a form of training that would help them develop their skills while achieving a nationally recognised qualification.  
"We look forward to welcoming our first students later this year."
For more information or to register, visit Improve International's website.