North American Veterinary Community (NAVC) teams up with Vetstream to deliver CPD direct to members around the world.
The North American Veterinary Community (NAVC) have signed a five-year agreement with Vetstream to create dedicated online CPD.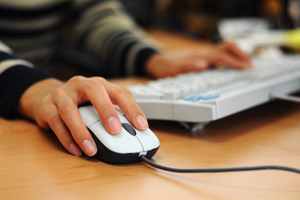 This will enable the NAVC to deliver CPD from its conference, institute and expeditions direct to members of the veterinary practice team around the world.
Held each January in Orlando, Florida, almost 16,000 people from more than 70 countries attend the eventm while more than 350 lecturers speak at the conference.
Vetstream offers a range of online clinical resources for the veterinary profession including its point of care reference resources Canis (dogs); Felis (cats); Equis (horses) and Lapis (rabbits). 
Its Vetacademy e-learning service offers modules and online videos from some of the world's leading veterinary CPD providers, including The Royal (Dick), Elsevier and Improve International.
Under the terms of the agreement, NAVC will record its renowned CPD programme then make the presentations available on the new online VetFolio platform for subscribers.
It will supplement this by offering subscribers an additional 15 hours of e-learning via Vetacademy and a three month trial to any two of Vetstream's Canis, Felis, Equis and Lapis online reference sources.
NAVC chief executive Thomas Bohn said: "The online community platform offered by NAVC will be the largest and most robust online veterinary learning portal in the world. We are very excited to partner with Vetstream, one of the premier providers of veterinary CPD, and are also delighted to include the Canis, Felis, Equis and Lapis content in the Vetfolio Knowledgebase that we will be providing."
Mark Johnston, managing director of Vetstream, added: "NAVC is recognised globally for the high standard of its face-to-face CPD events while Vetstream has pioneered online peer-reviewed point of care information.
"With this agreement, two highly respected CPD brands are uniting to offer an enhanced learning experience to the veterinary practice team."
For more information about NAVC, visit www.navc.com. For more information about Vetstream, visit www.vetstream.com.