Dr Jessica Lawrence leaves University of Georgia to take role as head of veterinary clinical oncology at the University of Edinburgh Royal (Dick) School of Veterinary Studies.
Jessica Lawrence has been appointed to lead the cancer team at the University of Edinburgh's Royal (Dick) School of Veterinary Studies.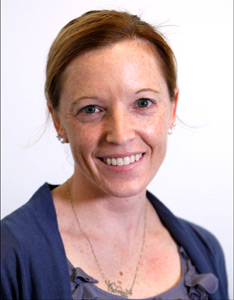 The £3m Riddell Swan Cancer Care Centre was opened three years ago to provide cutting-edge treatment for animals and is the translational arm of the school's strong cancer research portfolio.
Dr Lawrence, who has completed training in both radiation and medical oncology, joins the school from the University of Georgia, where she was assistant professor of small animal oncology.
She said: "If you look at human medicine, radiation therapy plays a massive role as both a stand-alone treatment or in combination with other therapy.
"Unlike chemotherapy, radiation is targeted at specific parts of the body, so can avoid damaging healthy tissue. Our main aim, when providing treatment, is to ensure animals have the best quality of life possible. Radiotherapy, even in the sense of palliative care, also has a huge role to play in the management of chronic disease."
Around one-in-three dogs and cats will develop cancer, and the disease is the leading cause of death in household pets. Cancer rates have increased because animals are living longer and, as with humans, new treatments have led to better survival rates and improved quality-of-life measures.
The cancer centre's equipment includes a linear accelerator, similar to those used in human medicine, which can provide radiotherapy treatment to target diseased tissue. Its advanced software enables vets to draw up tailor-made treatment plans for individual animals.
Dr Lawrence will assume the role of head of veterinary clinical oncology to support David Argyle, who was appointed dean of the Royal (Dick) School of Veterinary Studies last year.
Prof Argyle said: "We are delighted to have Jessica on board. She has a vast wealth of experience and will be able to further strengthen the work of the cancer centre along with research looking at how treatments and outcomes can be improved. Her expertise will also be of immense benefit for veterinary students interested in oncology."