Club announces it accepts registration of the Portuguese pointer, bringing the total number of pedigree breeds recognised in the UK to 212.
The Kennel Club (KC) has announced it accepts registration of 212 pedigree dogs in the UK after a new breed, the Portuguese pointer, was approved for recognition.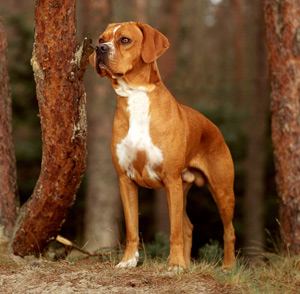 The pointer, which claims its heritage back to the Iberian hunting dog, is one of 137 breeds that have originated overseas since the club opened its registers, and is one of 20 breeds on its imported breed register, where all overseas dogs begin until they are formally recognised on the breed register. It is only the second new breed to be recognised by the club in the past five years and has been classified in the gundog group.
However, the pointer's recognition is an indication of the increasing popularity of exotic dogs – such as the French bulldog and smooth coated Chihuahua – said the club, which is leading to the decline of a number of native breeds – such as the Sealyham terrier and otterhound.
KC secretary Caroline Kisko said: "The diverse mix of breeds in this country has grown over time. The process of being recognised as a pedigree dog by the KC takes several generations, but once we recognise a breed it means we know it has a reliable lineage that will give people a dog with predictable characteristics in terms of temperament and exercise and grooming needs.
"This helps dogs to find loving homes with the right owners. While we now have many wonderful breeds in this country, unfortunately a number of our most historic British breeds are no longer in fashion and face disappearing because they have been forgotten."
The KC is hosting its Discover Dogs event in London this weekend (November 9-10, 2013), where the public can meet various dog breeds to decide which is best for their lifestyle.
For more information, visit the event's website.