A fund-raising campaign sparked by a dog's successful fight against cancer has ended with the AHT receiving its biggest ever donation from an online charity group.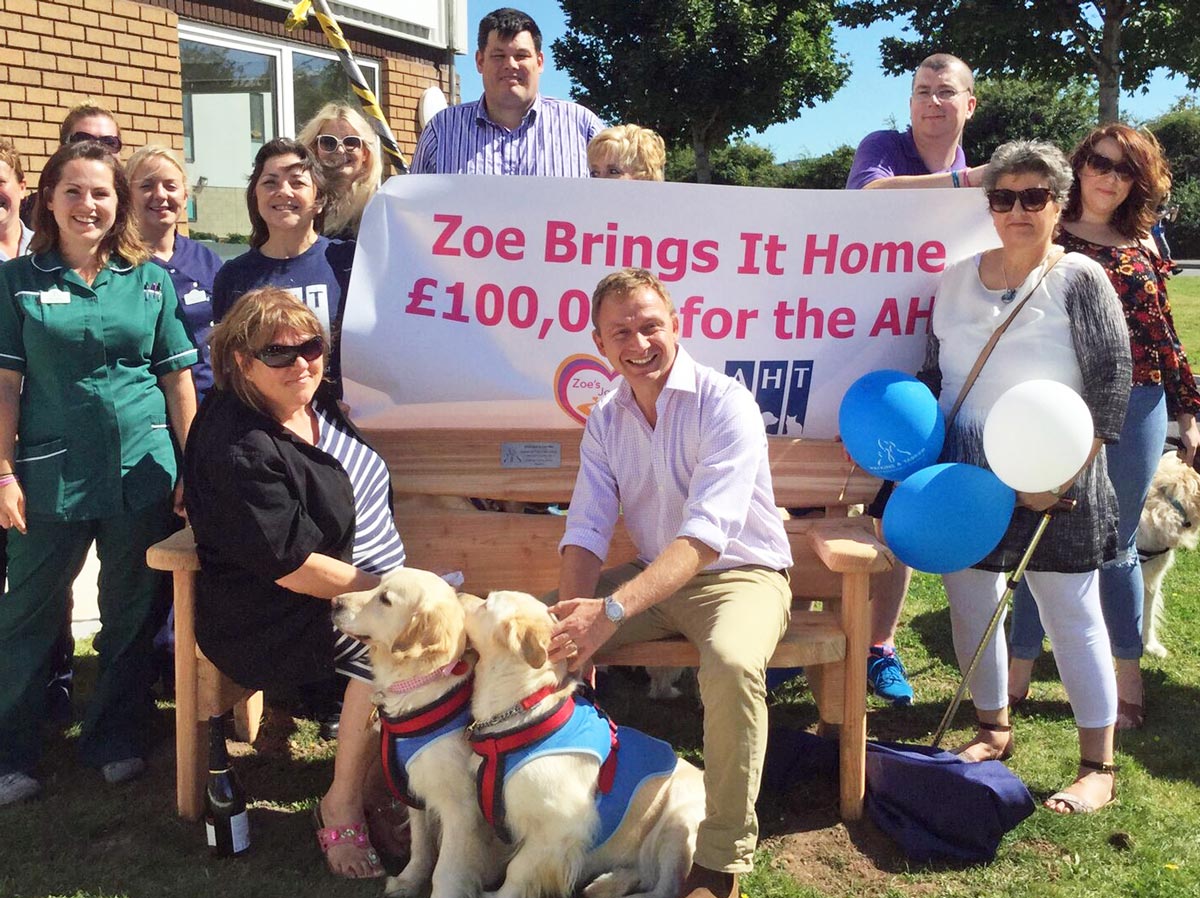 The £100,000 gift was raised by Zoe's Journey UK, a fund-raising group set up by golden retriever owners.
The group was set up after Zoe, a golden retriever, was successfully treated at Watkins and Tasker Veterinary Practice near Bristol.
Bringing it home
After Zoe died in her sleep in spring 2016 – aged 14 and free of cancer – a further campaign, Zoe Brings it Home, was launched to raise £100,000 in her memory.
It was hoped the total would be reached and a cheque presented to the AHT by June, on what would have been Zoe's 16th birthday. However, the target has been reached four months early.
Zoe's owner Jayne May, who helped instigate the campaign, said: "This is history in the making. It is a new beginning for canine cancer treatment."
'Underfunded'
Mike Starkey, the AHT's head of molecular oncology research, said: "This incredible campaign is a huge boost to my team's work.
"Cancer research in dogs, compared to cancer research in humans, has been underfunded. Now, thanks to Zoe's Journey UK, we know we have the funds in place to help support our work at the AHT for at least the next two years, which will make a massive difference."
Dr Starkey also said: "I would urge vets to contact my team if they may be able to help us to collect surplus tissue from fresh tumour biopsies, particularly lymphomas, and/or if they would like to help us access archival formalin-fixed biopsies from lymphoma patients that received chemotherapy."
Read the full story in the 6 March issue of Veterinary Times.
For more information about submitting samples to the AHT, visit www.aht.org.uk/cancer_research