Winners receive iPads after entering competition at the Activyl stand at BSAVA.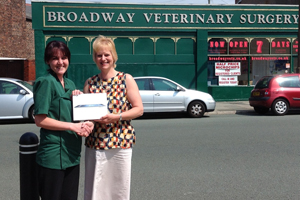 MSD Animal Health has announced the winners of its "Switch" competition, which took place at the Activyl stand during BSAVA Congress in April.
Visitors were asked to take part in an interactive game on the stand that required them to create pictures of animals, which were then projected onto a large screen.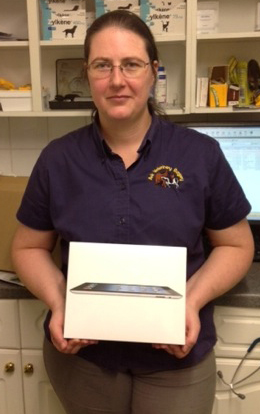 The winners were Gemma Langerhuizen from Broadway Vets in Higher Bebington, Jenny Wooley, Ark Veterinary Surgery, Knutsford, Cheshire and Gemma Mitchell from The Vet Centre in Reading. The winners each received a new iPad.
Jenny Wooley from Ark Veterinary Surgery with her iPad (left) and above right shows Carol Abell, from MSD sales and prize winner Gemma Langerhuizen (left) from Broadway Vets receiving her iPad.