British vets may soon have a powerful new weapon in the treatment of dogs suffering atopic dermatitis, as the first monoclonal antibody (mAb) in veterinary medicine has been recommended for marketing authorisation.
The European Medicines Agency's Committee for Medicinal Products for Veterinary Use (CVMP) has recommended the granting of a marketing authorisation in the European Union (EU) for Cytopoint from Zoetis.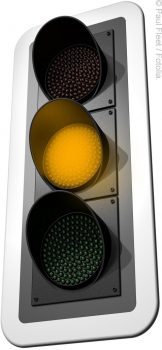 Cytopoint is a solution for injection containing the new active substance lokivetmab, the first mAb in a veterinary medicine in the EU. It is intended for the treatment of dogs with atopic dermatitis.
Controlled studies
An mAb is an immune protein that recognises and binds to a specific target protein. Lokivetmab is a caninised mAb developed by biotechnology that specifically targets and inhibits canine interleukin-31, an immune protein that plays an important role in atopic dermatitis.
The efficacy of this medicine was evaluated in a number of controlled laboratory and clinical studies. The data showed treatment with Cytopoint reduced itching and the severity of skin disease in dogs receiving the medicine at the proposed dose of 1mg/kg.
The CVMP opinion will be sent to the European Commission (EC) for the adoption of a decision on an EU-wide marketing authorisation. No timeline has been announced for the EC decision that forms the final hurdle to Cytopoint being launched on to the UK market. Cytopoint has already been authorised for use by the US Department of Agriculture.
'Human quality' care
Clinton Lewis, Zoetis executive vice-president and president of international operations, said he was "excited" about the potential of Cytopoint, which he described as "…a tangible example of the advances and innovation leadership Zoetis is bringing to the animal health market".
He suggested, once finally approved for marketing authorisation, Cytopoint would fit the company's model of providing vets with more "human quality" care for dogs – the "extended members of the family".
Read the full story in the 6 March issue of Veterinary Times.