Mongolian vet teachers visit the Royal Veterinary College for a two-day introduction on the theoretical basis of teaching.
The RVC has hosted six veterinary teachers from the Mongolian State University of Agriculture.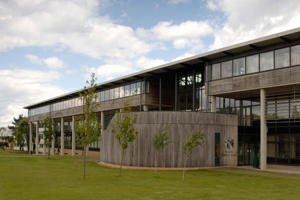 The visit took place on November 11 and is part of a new model of veterinary educator development introduced by the RVC in which teachers from other countries participate in professional development at the college.
Teachers will be given a two-day introduction at the RVC's LIVE Centre on the theoretical basis of teaching and learning before being shown examples of teachers at work at both RVC campuses in Camden, London and Hawkshead, Hertfordshire.
The theoretical aspects will cover how students learn, learning preferences and current evidence on teaching methods, communications skills, designing appropriate learning materials and teaching veterinary basic sciences in a clinical context.
Observations of teachers will give an opportunity for the Mongolian veterinary educators to see how the theoretical aspects are incorporated into different types of sessions, including large and small groups, directed learning and farm or clinical-based sessions.
The RVC is committed to pushing the boundaries of veterinary higher education teaching and learning.
The introduction of the MSc in veterinary education in 2010 has produced a group of newly-trained teachers at the college demonstrating the most up-to-date and innovative approaches to teaching and learning in veterinary education.
These teachers are now showcasing their approaches to support the development of veterinary educators from other countries.
The programme is part of the International Veterinary Educator Development work at the LIVE Centre at the RVC's Hawkshead campus, initiated by Ayona Silva-Fletcher with Kim Whittelstone and Stephen May.
The Distance Learning programme of the MSc in veterinary education launched in 2011, broadens the scope of the course and brings together a worldwide network of educators to share experiences.