The RABDF has joined forces with other farming organisations to call for a reversal of the farmgate milk price cuts. The cuts mean dairy farmers will now be paid about 25p a litre, 5p less than the cost of production.
The Royal Association of British Dairy Farmers (RABDF) has joined forces with other farming organisations to call for a reversal of the farmgate milk price cuts.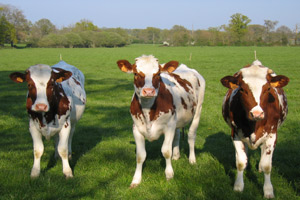 The cuts, from processors Robert Wiseman Dairies, Arla Foods UK and Dairy Crest, mean dairy farmers across the UK will now be paid about 25p a litre, even though farmers say milk costs 30p a litre to produce.
Speaking yesterday, RABDF vice-chairman Ian Macalpine said: "Today in London the dairy farming industry demonstrated unity and the RABDF is pleased to be part of the coalition of organisations that is committed to doing all it can to reverse the recent cuts.
"These milk price cuts show palpably that the hard-pressed dairy farmer is the one being most penalised, while supermarket margins continue to rise – up from 5.2 per cent in 1996 to a current 29 per cent. That, in a nutshell, is the problem.
"I believe it is unacceptable that producers bear all the costs in the dairy supply chain, be it lost returns from cream, higher fuel costs or increased plastic costs. There should be a method of pushing costs up the chain as well as down."
Mr Macalpine insists the proposed Groceries Code Adjudicator (GCA) – a supermarket watchdog that would aim to ensure the fair treatment of supermarket suppliers – which was confirmed in the Queen's speech at the House of Lords in May, is key to making sure dairy suppliers are treated fairly.
"RABDF fully supports the need for a grocery adjudicator and our view is that unless this is put in place with real teeth then this inequality throughout the dairy supply chain will continue," he said.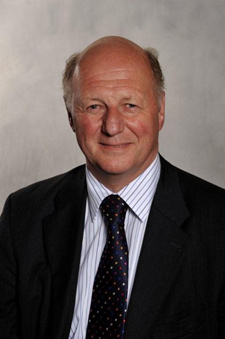 At the gathering, which saw nearly 3,000 diary farmers attend the summit at Central Hall Westminster in London, Meurig Raymond, deputy president of the National Farmers' Union, said if prices were not reversed, protests were likely.
"We demand price cuts be rescinded, but if our demands aren't met by the deadline, then we will support and facilitate targeted peaceful demonstrations outside processors and retailers," he said. "We will also mobilise the public with a concerted consumer campaign to help them understand the crisis facing the dairy industry and we will be asking them for their support with this campaign."
Meanwhile Jim Paice, minister of state for agriculture and food, who was also at the meeting, admitted the dairy farmers should be annoyed about the cuts. He had previously admitted on Radio 4's Farming Today programme that he did not know the cost of a pint of milk, "because my wife buys most of it".
It was agreed processors would have until August 1 to reverse the cuts before protests take place.