The number of animal poisoning incidents in Scotland reduced between 2007 and 2008, but further improvements remain vital, according to environment minister Roseanna Cunningham.
The results have been reported by the Wildlife Incident Investigation Scheme (WIIS), operated in Scotland by Science and Advice for Scottish Agriculture (SASA). Their Pesticide Poisoning of Animals in 2008 report, details the suspected poisoning of wild animals, domestic pets, livestock and even beneficial insects like honey bees.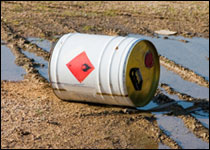 The main improvements in 2008 include:
175 incidents accepted for investigation, 15 fewer than 2007.
65 incidents indicating pesticide exposure, 20 fewer than 2007.
31 incidents where poisoning caused death, 23 fewer than 2007
23 incidents of deliberate abuse, 12 fewer than 2007
Launching the report, Ms Cunningham said: "A reduction in poisoning incidents is of course to be welcomed but improvements are simply not enough. Pesticides can be implemented safely but careless or, at worst, deliberate misuse can have devastating consequences for our food and natural environment. We cannot allow the welfare of our wildlife to be endangered in this way.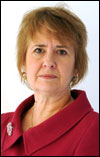 "It is vital we ensure pesticide use is thoroughly regulated and the Scottish Government will continue working with the Partnership for Action against Wildlife Crime Scotland (PAW Scotland) to eradicate cases of deliberate poisoning.
"This summer alone two golden eagles have been killed, the first of which was confirmed as due to carbofuran poisoning. This substance has been banned since 2001 so I am truly appalled that it was the most commonly detected pesticide last year – involved in 14 separate incidents. Carbofuran is lethal and has no place in our society, certainly not in our countryside where any bird, dog, cat or even child could come across it.
"The Pesticide Poisoning of Animals report helps to steer us on the right track and provides evidence we and the police can use to enforce legislation. This is vital if we are to protect our natural heritage, tourism industry and prevent the reputations of our landowning sectors from being unfairly tarnished by the acts of a criminal minority. I welcome this report and applaud the efforts of SASA in helping to make our countryside a safer place to be."
Louise Batchelor, Chair of PAW Scotland said: "It was a terrible year for animal poisoning in 2007 and it is encouraging that there was some improvement last year. However, 23 reported cases of deliberate abuse is a travesty. Illegal poisoning is an out-dated practice, causing horrific deaths for some of our most iconic species and we need to consign it to the history books.
"PAW Scotland membership encompasses a range of bodies with an interest in tackling wildlife crime including conservation, land management, shooting and law enforcement organisations We already know of two golden eagles poisoned this year and we will continue to work hard to punish those responsible and prevent future cases. Thanks to SASA we can see the full extent of the problem and this report will provide a vital tool in our fight against wildlife crime."
The 2008 report can be viewed here.