The RCVS and the BVNA have launched VN Futures, a companion project to Vet Futures, which aims to draw up a blueprint for the future of the VN profession.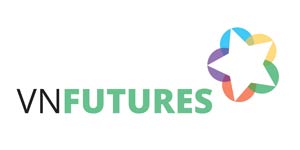 One of the recommendations of the Vet Futures report (Taking charge of our future: a vision for the veterinary profession for 2030), published in November, was to "encourage veterinary nurse leaders to develop a report and recommendations directly relevant to veterinary nurses and their future".
Following a joint meeting between the RCVS VN council and the BVNA council in October 2015, it was decided a VN Futures project would provide the relevant leadership and engagement to achieve this.
Action plan
An initial meeting with stakeholders took place at the RCVS on 7 January and, following this, a VN Futures action group was established with the aim of delivering an action plan at the Vet Futures Summit in the summer.
The action group includes a mix of individuals involved in the training, representation, regulation, employment and management of veterinary nurses. The biographies of the team are available at www.vetfutures.org.uk/vnfutures
The time frame under consideration for Vet Futures is until 2030; however, it was considered a five-year timeline may be more appropriate for veterinary nursing as it's a younger profession, the retention rate is lower and the training cycle is shorter.
Meetings
The VN Futures project is running a series of evening meetings to engage with VNs and those involved in the profession:
14 March – University of Bristol, Langford, Bristol BS40 5DU
18 April – College of Animal Welfare, Topcliffe Close, Capitol Park, Tingley, Leeds WF3 1DR
11 May – Edinburgh Napier University, Sighthill Campus, Edinburgh EH11 4BN
17 May – Nottingham Belfry Hotel, Mellors Way, Nottingham NG8 6PY (this will be a discussion stream within an RCVS regional question time)
31 May – SSE SWALEC Stadium, Cardiff CF11 9XR (this will be a discussion stream within an RCVS regional question time)
The meetings are free to attend and start at 6:30pm, with a buffet supper.