The chairman of the Responsible Use of Medicines in Agriculture Alliance (RUMA) has stood up for the efforts of farmers, their vets and the supply chain in reducing antibiotic use as it claimed a new fund-raising campaign could "demotivate" such activity.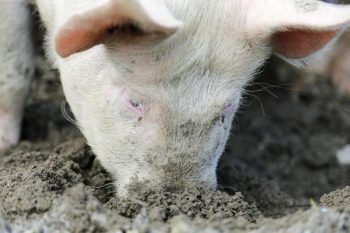 Gwyn Jones was responding to the Soil Association's antibiotic resistance campaign, which seeks organic farming standards on most, if not all, farms, to combat the issue.
Plea
In asking for donations, the campaign says: "The level of agreement is now so great that industrial livestock farmers and the drug companies have been unable to ignore it.
"They agree antibiotic use in farming must be cut, and the British poultry industry has already taken some positive steps in line with our campaign demands.
"But the job is only half done – and you are needed more than ever. Intensive livestock farmers and the drug industry are still in denial about how to solve the problem.
"They claim how we keep, treat and feed farm animals has nothing to do with how often they get sick and how many antibiotics they need. This is wrong."
Alienate
In response, Mr Jones said: "Denigrating certain farming systems is likely to alienate and demotivate the vast number of first-rate conventional farmers across the UK who are already implementing change to play their part in tackling this global issue – it's probably not an approach many of our excellent organic farmers will feel entirely comfortable with either.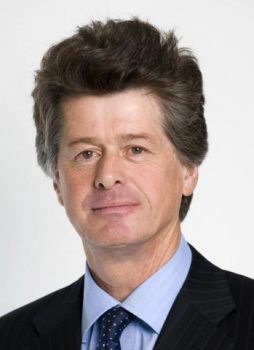 "Furthermore, antibiotic resistance is a one health issue across human and animal medicine, with good progress being made in both; efforts to divide along these lines, when we should all be working together, are unhelpful."
Mr Jones challenged the Soil Association to acknowledge where headway was being made.
Commitment
He said: "A 10% reduction in antibiotic sales into the farming industry in a year, a halving in antibiotics prescribed in feed for young pigs and poultry meat companies stopping all use of preventive antibiotics can only be described as remarkable progress and tremendous commitment from all involved.
"These changes are supported by vets, as well as retailer and processor supply chains, who are already acutely aware of the issue of antibiotic resistance and are being both proactive and resourceful in enabling producers to make sustainable changes.
"Good hygiene, husbandry, housing and welfare, as identified by the Soil Association itself, are all factors in achieving these.
"But antibiotics, prescribed by a vet and used responsibly, also remain important medicines for preserving animal health and welfare."
Disagreement
Following Mr Jones' comments, the Soil Association told Veterinary Times it was unsurprised by them as the alliance "mainly represents the pharmaceutical and the intensive-farming industries", and has been "the leading UK body lobbying against any and all regulatory attempts to end routine mass medication with antibiotics".
The association also said the claim it had failed to recognise the progress made in reducing antibiotic use was false.
Soil Association policy director Peter Melchett said: "Far from taking an obstructive approach, as RUMA suggests, we have been working with the wider agricultural industry on areas of mutual interest for some time – we are working with organic and non-organic farmers alike through field labs such as how to reduce the antibiotic treatment of mastitis, for example.
"The industry's own statements effectively vindicate our position. The Soil Association will continue to argue improving animal health and welfare is better for the animals, environment and human health.
"Relying on routine dosing with harmful chemicals, when the industry itself acknowledges it could avoid doing this, should not be the way forward."