Two veterinary profession members completed the 26.2-mile London Marathon on 24 April, raising vital funds for charity.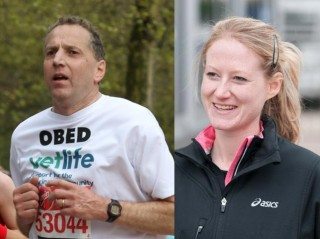 Martin Hosegood, a claims consultant at The Veterinary Defence Society, and Rosie Allister, a small animal practitioner and mental health researcher based in Edinburgh, ran for charity Vetlife, which supports the veterinary community.
Speaking after the event, Mr Hosegood said: "It was really satisfying to run for my own profession. I am grateful to everyone who sponsored me – all the comments on my fund-raising page were so positive about the support Vetlife provides."
Constant support
Ms Allister, meanwhile, was literally lifted by encouragement from the crowd – as well as another runner, who helped pick her up when she fell on Tower Bridge.
She said: "As chairman of Vetlife Helpline, I'm keen to raise awareness of the 24-hour support we provide.
"It can be really difficult for vets to ask for help, so it's important there are safe places where they can talk confidentially. Vetlife Helpline relies on the support of the profession to keep going."
The fund-raising pages for both runners are still open. To donate, visit Martin's page or Rosie's page.