A man has been sentenced in connection with a large-scale illegal veterinary medicines supply network in Northern Ireland, in which more than £681,000 veterinary products were supplied on to the black market.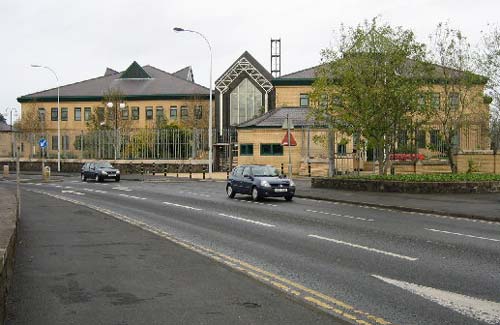 Christopher Logan, 53, of Cloughmills, Ballymena admitted four charges of supplying unauthorised veterinary medicines and two charges of possessing the proceeds from the sales of the illegal medicines.
He was sentenced to 18 months in prison, suspended for five years, for each charge. The sentences will run concurrently. Police will now conduct proceeds of crime proceedings.
Charges
Antrim Crown Court was told the charges concerned the long-term illegal supply of prescription-only veterinary medicines from Logan's hardware shop in Cloughmills. The illegal activities spanned a period between 2009 and late 2013.
Logan was also convicted on charges of possessing criminal property under Proceeds of Crime legislation relating to his possession of the proceeds of the sales of the illegal medicines. Police will now be conducting confiscation proceedings against him.
The prosecution was brought by Northern Ireland's Department of Health, Social Services and Public Safety (DHSSPS) Medicines Regulatory Group (MRG). The DHSSPS is responsible for enforcing a number of the provisions within the Veterinary Medicines Regulations 2013.
Public risk
Senior medicines enforcement officer Peter Moore, who led the investigation, said: "This was a significant criminal enterprise that involved the illegal supply of veterinary medicines on a commercial scale.
"The likelihood is many of these illegal veterinary medicines were destined for use in food producing animals, which poses a real risk to the public.
"This has been another opportunity for the department to ensure an illegal and dangerous medicines supply source has been closed and today's conviction sends out a clear message of our determination to take action against all such illegal activity."
Mike Mawhinney, head of the MRG, reminded everyone involved in animal health and who used veterinary medicines they should source medicines only from legal and reputable suppliers.
"There are dangers posed by the indiscriminate and unauthorised use of antibiotics," Prof Mawhinney said.
"Our advice is clear – don't be tempted to bypass the regulated supply system. I thank the public for their continuing support and would appeal to them to continue to report any suspicious activity to us."