Students from the Royal Veterinary College form 50th undergraduate research team to help study African swine fever in Madagascar.  
A group of students from the Royal Veterinary College have arrived in Madagascar to spend a month conducting research into a viral disease that is having a big impact on pigs in the country.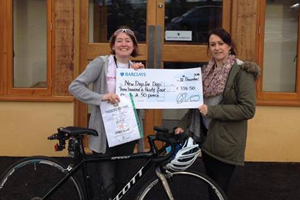 The first undergraduate research team expedition took place in 1963 and since then, teams have travelled throughout the world to undertake research to help communities dependent on animals.
This year's team is based in Ambatondrazaka, in north-eastern Madagascar, where students will investigate the prevalence and socioeconomic consequences of African swine fever virus (ASFV).
ASFV is a highly-contagious haemorrhagic disease of pigs, with mortality rates often approaching 80%. There is no vaccine to protect against ASFV and prevention relies on strict biosecurity and minimising exposure of domestic pigs to the virus. 
Pig farming is one of the most economically important forms of livestock production in Madagascar and ASFV can have significant socioeconomic consequences for the Malagasy community. Research into the transmission of ASFV and methods of prevention is critical for food security and poverty alleviation in rural Madagascar.
To follow the team's progress visit www.rvc.ac.uk/URT