Lumbry Park Veterinary Specialists in Alton, Hampshire has welcomed a specialist in small animal surgery as its new team leader and senior orthopaedic surgeon.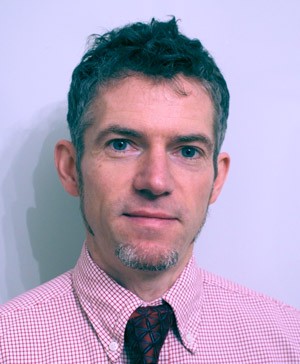 Mike Farrell is a specialist of international repute with a wealth of veterinary experience gained in general practice in the UK and Australia.
In his new position he will take a leading role within the orthopaedics surgical team, alongside surgeons Georga Karbe and Matteo Cantatore.
Orthopaedic advances
Commenting on his new role, Dr Farrell said: "Orthopaedic surgery is advancing all the time with new cutting-edge techniques being developed and it is exciting to be at the forefront of veterinary advances. Lumbry Park has some of the best veterinary specialists in the country and I am delighted to be joining such a reputable team."
One of his first tasks will be to host a CPD evening on 27 January, entitled "Everything you need to know about elbow dysplasia".
Veterinary surgeons and veterinary nurses are invited to join other professionals for an evening with Dr Farrell, who will share not only his own experiences and knowledge, but also communicate some of the latest news from the US.
'An enigmatic condition'
Dr Farrell was recently part of an expert panel at the American College of Veterinary Surgeons where specialists shared their views and knowledge of elbow dysplasia and discussed the latest groundbreaking techniques for treating it.
Dr Farrell commented: "Elbow dysplasia is an enigmatic condition. If there is a cruciate ligament problem or hip dysplasia there is usually a very effective surgical treatment, but with the elbow joint it isn't always obvious how it has occurred or how best to treat it. New evidence and techniques are being explored and there is a lot of new data emerging which the veterinary profession can now share."
To find out more about Dr Farrell's talk and other events, visit Lumbry Park's CPD page.