Disciplinary committee of the RCVS suspends Dr Nicola Ersilova for six months for false and dishonest clinical record keeping.
The RCVS Disciplinary Committee (DC) suspended a London-based vet, on October 1, from the register for six months.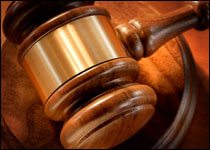 At the two-day hearing, Nicola Ersilova admitted to three separate incidences of false and dishonest clinical record keeping following her treatment of a collapsed cat while working at Vets Now in Thamesmead, London.
The committee heard how Dr Ersilova had suspected Lafite the cat, belonging to Mr Yingzhan Xiao, had been poisoned so administered fluids and treated her with Lidocaine. A lay colleague assisting with the treatment subsequently observed Dr Ersilova standing staring at the cat, which had stopped breathing, then leaving the room to go and speak to Mr Xiao.
Evidence confirmed that Lafite's heart was still beating at this point and that Dr Ersilova was then heard telling Mr Xiao that Lafite had died while being treated.
The lay colleague later discovered Dr Ersilova had listed calcium gluconate on Mr Xiao's bill and not Lidocaine and, when she questioned the entry, Dr Ersilova told her she was worried about getting into trouble if she had listed Lidocaine.
While reporting these irregularities to the senior vet at Vets Now, the lay colleague noticed Dr Ersilova had also written "CPR unsuccessful" in the notes, although she was certain CPR (cardiopulmonary resuscitation) had not been attempted.
During a subsequent Vets Now investigation, Dr Ersilova admitted adding false information concerning Lidocaine, calcium gluconate and CPR, saying during interview she was aware it was serious professional misconduct and that she was prepared to take the consequences.
Vets Now reported the matter to the RCVS.
The committee considered all evidence before it fully supported the charges against Dr Ersilova, that her conduct was clearly dishonest and her actions inexcusable.
It stated a veterinary surgeon's duty to make only truthful and accurate records was so manifest and well known that there could be no real excuse to make such false, misleading and dishonest entries.
A number of submissions were made in mitigation, including that Dr Ersilova had admitted her dishonesty to both her employers and the committee; had an otherwise unblemished record over 22 years of practice; had received no immediate financial gain by her actions; and did not cause any animal suffering.
Accepting these submissions, the committee nevertheless felt it needed to balance them against other factors. It believed Dr Ersilova's decision to falsify the records was premeditated and had not been taken without an opportunity for full reflection.
Given the importance the RCVS Code of Conduct places on surgeons to be truthful and honest in all their dealings with their clients, the committee found Dr Ersilova's conduct to be "most reprehensible".
Speaking on behalf of the DC, vice-chairman, Sheila Crispin, said: "It is of great importance the public should be able to retain confidence in the honesty and integrity of members of the profession.
"Both the public and other members of the profession must be entitled to rely on the truthfulness of what a veterinary surgeon has written in the clinical records of any animal [they have] treated.
"It is [our] decision the sanction of suspension adequately reflects the seriousness of the conduct. The sanction imposed is the most appropriate to inform the profession how seriously such dishonest conduct will be taken, because such conduct clearly brings the profession into disrepute and cannot and will not be tolerated."