Veterinary staff will be able to learn about the links between domestic abuse and non-accidental injury to animals, and how to recognise and deal with such cases at a dedicated training initiative in February.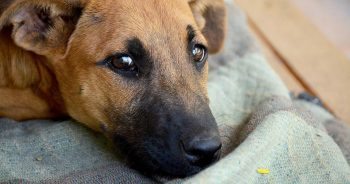 The Links Group is a multi-agency organisation promoting the welfare and safety of vulnerable children, animals and adults so they can be free from abuse and violence.
The Links Veterinary Training Initiative will take place at PDSA in Telford, Shropshire, on 8 February.
Speakers will include Links Group chair Freda Scott-Park, Dogs Trust veterinary director Paula Boyden and representatives from the RSPCA and the police.
Looking for evidence
The event will look at police handling of domestic incidents and what it means for vets in a professional capacity, as well as how to look for evidence and links between human and animal abuse.
It will also examine animal welfare from a legal perspective, how domestic abuse impacts children and how to prepare objective and detached reports.
Dr Scott-Park said: "The Links Group firmly believes vets and the wider veterinary team have a role to play in helping prevent animal abuse, domestic abuse and child cruelty.
"However, abuse of animals or humans can be complicated and the Links Veterinary Training Initiative courses ensure vets approach suspected cruelty cases with confidence.
"The Links Group training covers questions of confidentiality, writing good notes, who to contact for advice and how to help the victim, animal or human.
"Human health care professionals and police domestic abuse officers appreciate the opportunity to work with veterinary practices – as well as providing practical advice and support, they often need advice from vets when they find animals in problem households."
Tickets
Tickets for the event cost £75, with a £25 discount for Links Group members.