A stray shih-tzu with a coat so matted and overgrown it was "almost unrecognisable" as a dog has sparked an investigation by the RSPCA.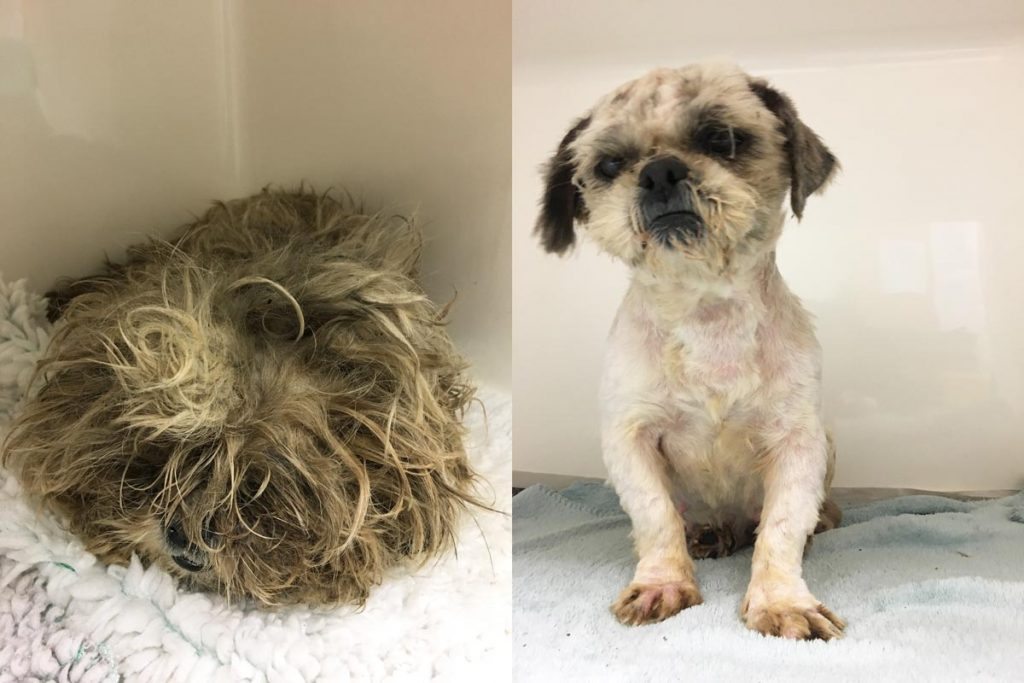 The canine – which has since been named Rosie and is thought to be between three and six years old – was found wandering in Chesham Road, Bury, near Clarence Park in Greater Manchester on 31 January.
She was taken to a local veterinary practice, where staff confirmed she had no microchip, identity tag or collar, and subsequently alerted the animal charity.
'Looked like a mop'
RSPCA inspector Lorna Campbell said: "Rosie has clearly been severely neglected and was in a terrible state when we got her. You could barely tell she was a dog, let alone what breed she was – she just looked like a dirty mop.
"Her coat was a horrible brown/grey colour when it should have been a beautiful cream, and she had huge matted knots and dreadlocks in her coat, which had made her skin sore and bleeding.
"The coat was so bad, the only option we had was to shave it all off. Once we'd removed the fur, it revealed a number of sores and wounds to her skin.
"Vets believe her coat has been left to grow for a considerable length of time. Poor Rosie must have been so uncomfortable."
Suffering
Rosie is now receiving treatment at a local veterinary surgery and inspector Campbell has launched an investigation.
"Rosie has not ended up like this overnight, so must have been suffering for sometime," she said.
"I'd like to hear from anyone who might recognise her or know where she has come from to get in touch by telephoning our appeal line on 0300 123 8018."