Members of the profession have only a few days left to recognise the outstanding work done by friends and colleagues by nominating them for the Petplan Veterinary Awards.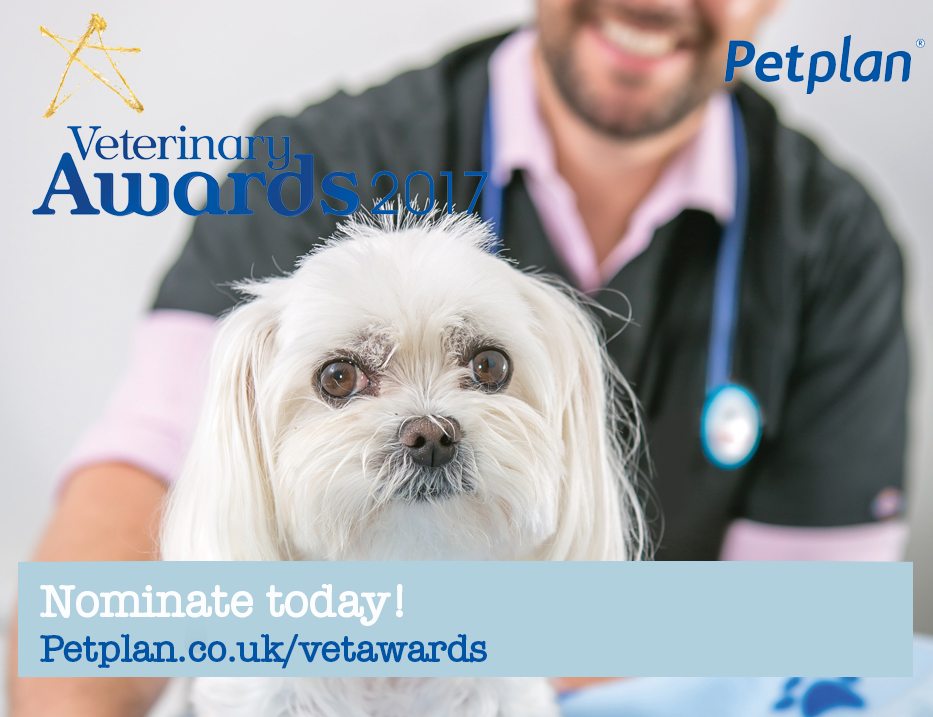 Nominations for the 2017 accolades close on 13 January.
Anyone can nominate a number of outstanding veterinary professionals or practices, from pet owners and fellow veterinary staff to friends and family.
Categories
The five nomination categories are:
Practice of the Year
Vet of the Year
Vet Nurse of the Year
Practice Manager of the Year
Practice Support Staff of the Year
Returning for their 18th year, the awards recognise members of the veterinary profession who have gone above and beyond in their daily roles.
With almost half of UK households owning at least one pet, Petplan is encouraging owners to recognise the hard work of the veterinary staff who have shown admirable dedication in caring for the well-being of the UK's pets.
If you think the people you're working with deserve one of these honours, all you need to do is visit www.petplanvet.co.uk/vetawards to nominate them.
Gratitude
James Barnes, Petplan's head of sales and partnerships, said: "These awards are a great way to demonstrate our gratitude for the outstanding commitment of veterinary staff. In the day-to day bustle of everyday practice life it can be easy to feel as though hard work can be overlooked, so these awards provide an essential opportunity for people to be vocal in their appreciation of colleagues.
"Being nominated not only boosts team morale, but also raises the public profile of a practice, assuring potential customers their pets are receiving the best care and attention. So, if you know a shining star within your surgery, make sure you get online and nominate."
The winners will be announced at a grand awards ceremony on 6 April 2017.