Kingsway Veterinary Group has become the first in the Craven district of North Yorkshire to be accredited with veterinary hospital status.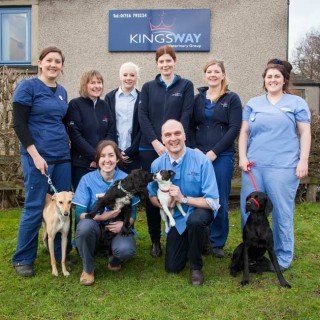 The RCVS certification involves a rigorous independent review and inspection to ensure the practice meets the highest standards in delivering care to animals.
Wider treatment range
Kingsway Veterinary Group has been providing veterinary care in Skipton and its surrounding areas for more than 70 years.
The group's new hospital status means its practice goes beyond the standard by offering a wider range of treatments to its small animal patients. These include:
on-site 24-hour nursing
separate wards for dogs and cats
two modern operating theatres
a state-of-the-art in-house lab allowing for same-day results
Extra assurance
Partner Ian Crowe said: "We are delighted to receive what is effectively the gold standard of the veterinary profession. Being part of the RCVS accreditation scheme gives extra assurance to pet owners looking for a practice to treat their animal and in the long term will drive up the overall standards of veterinary care.
"To be professionally recognised for the optimum 24-hour medical care on-site delivered by a highly qualified team of vets and nurses is fantastic news for us and for local animal owners who value their pets' health."
In addition to the 24-hour veterinary hospital at the Otley Street, Skipton headquarters, Kingsway also has branches in Silsden and Crosshills and operates a farm division from Skipton Auction Mart.