Delegates attending the 2016 VET Festival have been promised "new insights, secrets and tales of extraordinary endeavour" from keynote speaker, Sir Chris Evans OBE.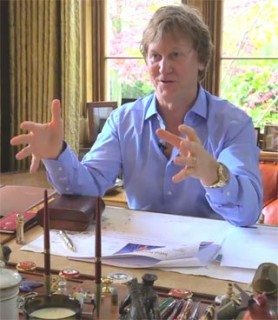 Regarded as one of Europe's leading biotechnology entrepreneurs, Prof Evans has a reputation for being a pioneering and inspirational leader, making him the perfect headliner for an event that claims to offer "the most engaging, relevant and innovative CPD in the UK".
From an early age…
Since building his first successful company at the age of 28, Prof Evans has established 50 ground-breaking science companies worth more than US$5 billion (£3 billion). However, he claims his VET Festival talk will start at a much earlier point in his career.
In a video interview published ahead of the festival, he said: "I'm going to talk about my entire life's work – from a seven-year-old kid with a chemistry set, right up to where I am now.
"I'm also going to talk about what I'm going to do in the future and why I'm going to do it, but I'm going to explain to people a lot of the things I've done – the successes and the failures."
Prof Evans said he may even bring along the "little brown box" that contains his life's work – including a bottle of the world's first lung surfactant for premature babies (made from cabbages and eggs) and a tiny vial containing a cancer compound he sold to a US firm for US$1 billion (£684 million).
The 2016 VET Festival will take place at Loseley Park in Guildford, Surrey on 3-4 June. Full details of the event, including a full conference programme, are available at www.vetfestival.co.uk