The Kennel Club has banned "extreme" and "unnatural" heelwork to music (HTM) moves which carry a risk of injury to dogs after the club's HTM working group received reports from worried competitors.
The Kennel Club (KC) has banned "extreme" or "unnatural" heelwork to music (HTM) moves that carry a risk of injury to dogs.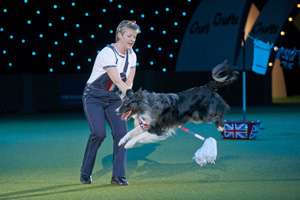 According to a statement, the club has taken advice from its HTM working group after a number of concerns from competitors.
Moves which cause concern include "the wheelbarrow", where the dog walks on its front legs as the handler holds its rear paws, as this can damage the pelvis. Other moves including footstands and shoulder jumps are also considered dangerous as they could result in strains.
Under the amendments – which will formally come into effect on January 1, 2013 – it is made clear that "extreme or unnatural moves are not acceptable, particularly if they are potentially harmful or injurious to the dog, or not beneficial to the dog's conformation.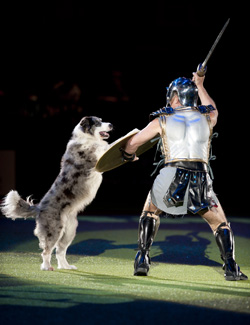 "The amendments also prohibit extreme or unnatural moves that are degrading to the dog and are thus inappropriate to the role of HTM as a sport," said the statement.
The use of any extreme or unnatural moves will result in the competitor being disqualified from the competition. However, disqualification will only be applicable if all the judges come to the same conclusion.
According to the KC, the number of dogs participating in HTM has increased in recent times thanks to the popularity of shows such as Britain's Got Talent, 2012's series of which resulted in 16-year-old Ashleigh and her dog Pudsey winning a place at the 2013 Royal Variety Performance.
While the regulations are officially not in place, the club has asked members to "observe the spirit" of the amendments immediately.
Images © OnEdition