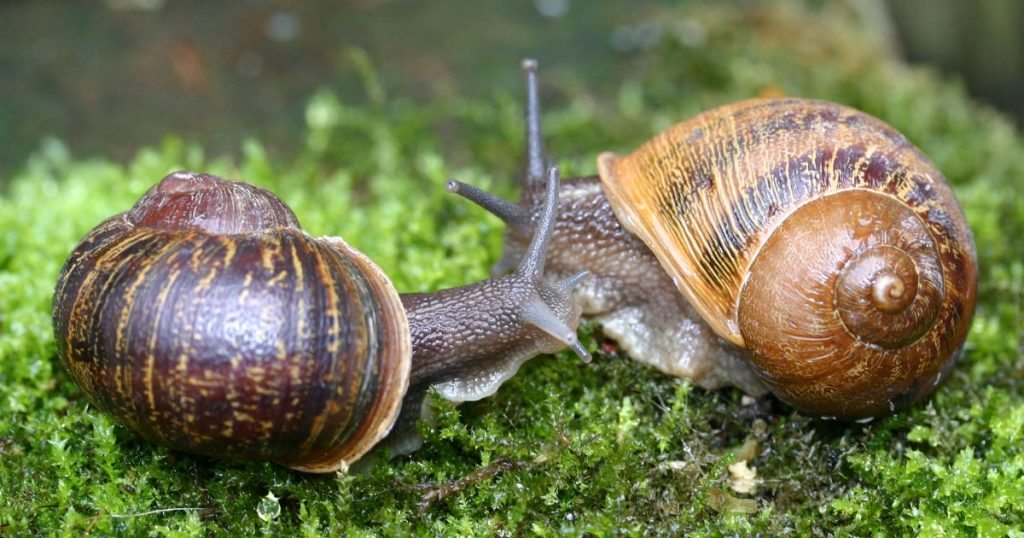 A nationwide appeal to find a rare "lefty" snail a mate has backfired, leaving Jeremy nursing a broken heart after a turn of events dramatic enough to rival the plot of Romeo and Juliet.
Last year, reader in evolutionary genetics at The University of Nottingham Angus Davidson put out an appeal via BBC Radio 4's Today programme to find the lonely lefty a mate as to further understanding of the unusual creature's genetics.
National interest
The appeal captured the attention of the nation and swept across traditional and social media, resulting in a fruitful search.
Speaking on the Today show on 17 May, Dr Davidson said: "The problem with left-coiling snails is their genitals are on the wrong side of their heads… meaning it is difficult for them to mate with right-sided snails… so we needed to find him a mate to understand the genetics.
"We asked you to help and you did – twice."
Gooseberry gastropod
Lefty and Tomeu were found by a snail enthusiast in Ipswich and a snail farmer in Majorca, respectively. They were then sent to the University of Nottingham for a "date" with Jeremy.
Unfortunately, sparks did not fly, and, in a heart-breaking turn of events, Lefty and Tomeu did "fall" for each other, leaving Jeremy out in the cold – and back on the market.
Dr Davidson, who started the appeal in a bid to enhance community science, said: "It's like when you introduce your best friend to this girl you are interested in and of course, the irony is the two snails we found as a result of the programme have got together.
"So Jeremy is back in the lab… but we can still do the science."
Two lefts don't make a right…
The loved up pair have already produced more than 170 "snaibies", which, it turns out, coil to the right. Scientists believe this may be because their "mum" possessed both dominant and recessive genes. Left-coiling babies will likely be produced from the next generation, they said.
As for Jeremy, he is brushing up on his dating technique. Perhaps he should try online dating – or maybe he would have better luck with snail mail…