The Association of Veterinary Surgeons Practising in Northern Ireland (AVSPNI) Small Animal Congress 2016 has been hailed a success.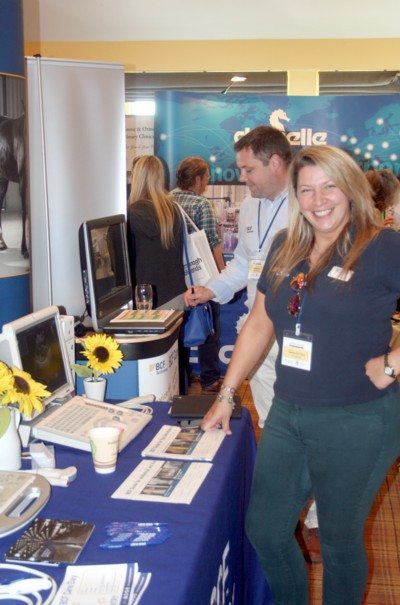 The event, which focused on the concept of the boomerang cases – those that keep returning to practice and how to deal with them – saw 105 vets, 51 veterinary nurses and 49 trade representatives attend.
Held at the Lough Erne Resort in Enniskillen, County Fermanagh on 13-14 May, the congress provided attendees with 30 hours of CPD delivered by 5 speakers.
One of the best
AVSPNI president Cahir King said the congress was widely recognised as one of the best local small animal conferences in the world.
He said: "The truly spectacular, world-class Lough Erne Resort provided what surely must be one of the most beautiful venues for a veterinary conference experienced by delegates.
"We were greatly assisted by the sunny Fermanagh weather and the warmth and friendliness of the locals. The social programme was ever popular, with an 'Aussie bush barbie' where delegates were invited to dress as their favourite Australian characters.
"Our own Veterinary Northern Ireland (VetNI) team worked hard behind the scenes in conjunction with the AVSPNI small animal committee to ensure the event ran smoothly. I am personally grateful to the VetNI team for its sacrifices in ensuring the event was a success.
"We look forward to seeing a return of attendees to our autumn congress in October."
Lecture streams
Veterinary lectures were divided into general practitioner and advanced streams, while the veterinary nursing programme featured clinical lectures and tips on how to get the most out of CPD.
Speaking about the event, delegate Craig Reilly, a small animal vet and practice owner from Bangor, said: "World-class speakers tailored the CPD to suit all ranges of experience – excellence in education combined with luxurious accommodation and great craic. What more could you ask for?"
Key event
Guest lecturer and Northern Ireland (NI) small animal veterinary nurse Marie Jones said it was brilliant to be involved in such a key event in the small animal NI veterinary calendar.
She said: "I feel a great congress was had by all that were involved from the committee, speakers to delegates. With the added bonus of sunshine to make for a perfect weekend of CPD."
The social aspect of the event had an Australian theme to tie in with the boomerang cases topic, while a raffle and auction raised £1,200, which was split equally between Vetlife and BVNA Charity of the Year, the British Hen Welfare Trust.
The AVSPNI committee thanked the staff at VetNI for their hard work in organising the event. Hill's Pet Nutrition were partners of the event, along with Veterinary Surgeons Supply Company.