"Safeguarding international trade through disease control and surveillance" is the theme of the third Official Veterinarian (OV) Conference, which will take place at Alexandra House in Swindon on 21-22 September.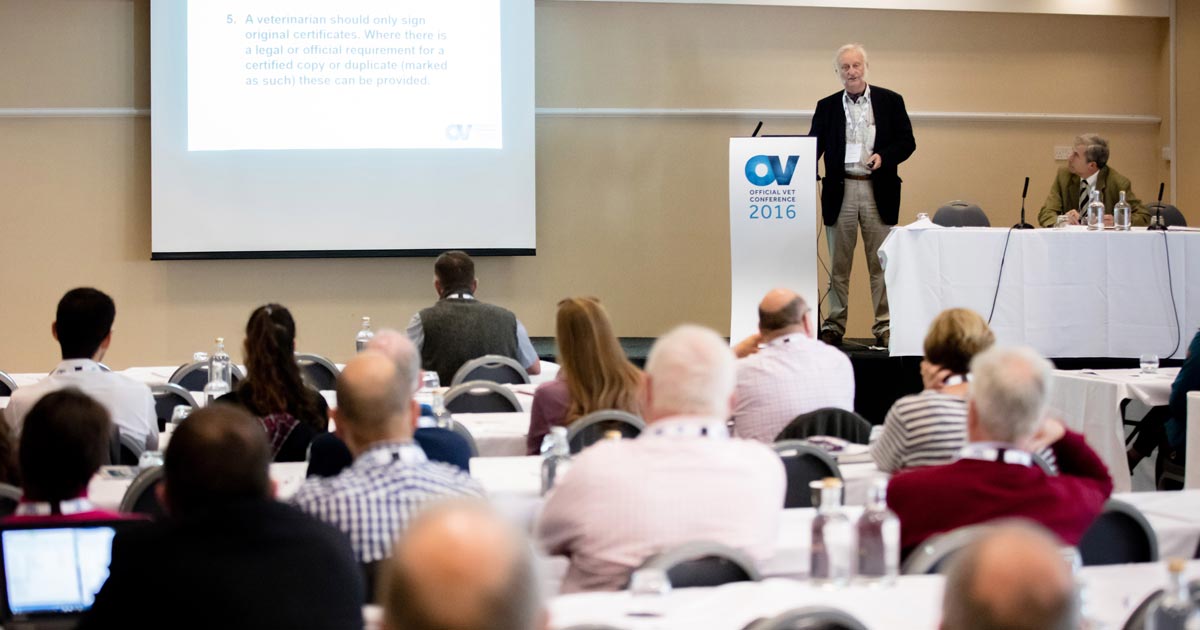 The event, organised by Improve International – which handles OV registration and training in England, Scotland and Wales – 5m Publishing and the APHA, will feature dedicated lecture streams aimed at large and small animal and equine practitioners.
Speaker lineup
Speakers will include:
Ian Wright, head of European Scientific Counsel Companion Animal Parasites UK and Ireland, who will address delegates on exotic ticks
Alan Wright, who will deliver an update on issues relating to backyard poultry
Michael Stanford, from the Veterinary Defence Society, who will help delegates to avoid common pitfalls in certification
Following feedback from delegates at last year's event, the 2017 conference will include a series of workshops covering more specialist Official Controls Qualifications (Veterinary).
Annual forum
The annual OV Conference aims to provide a forum to discuss the latest developments in OV work and an opportunity for OVs to network and share experiences and ideas.
It also features an exhibition of products and services tailored to the needs of OVs. The exhibition is sponsored by Abaxis UK, Pet Air UK, Woodley Equipment, PLH Medical and Pet ID Microchips.