Geoffrey Dennis has been named as chief executive of the Society for the Protection of Animals Abroad (SPANA).
Mr Dennis joins SPANA from the Royal National Children's Foundation, where he held the post of chief executive. Previous to that, he was chief executive of Care International UK for 10 years.
Wealth of experience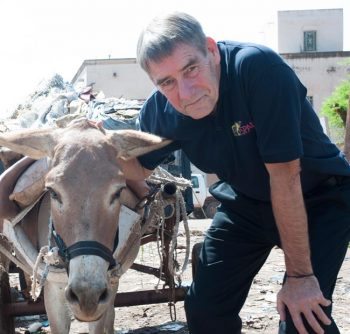 After running a large multinational company, Mr Dennis joined the British Red Cross in 1992 as international director. This led to his appointment as country director of the International Federation of the Red Cross in North Korea and then regional director for the south Asia region.
He takes over from Jeremy Hulme, who retired at the end of 2016 after leading the charity for 28 years.
SPANA works in 20 developing countries worldwide, providing free veterinary treatment to working animals. Last year, the charity treated more than 238,000 working animals, including horses, donkeys, camels and elephants.
Passionate about animal welfare
Mr Dennis said: "I am extremely happy to be joining SPANA as the charity's new chief executive. I have always cared passionately about animal welfare, having seen dreadful situations for both local communities and working animals during crises in Somalia, Rwanda, in Indonesia following the tsunami, and during the recent drought in Ethiopia.
"Around one billion people globally are dependent on their animals. These animals underpin the economic well-being and livelihoods of the poorest families, but this vital, hidden workforce is often overlooked by the international community. These animals must be made a higher priority.
"By providing animals with the care they need, we can prevent suffering and improve their welfare. But we also help those who rely on them so completely. One of the best ways to protect communities and ensure people don't get caught in an 'aid trap' is to look after their animals."