Insecticide treated nets (ITNs) offer significant protection to stabled horses from Culicoides biting midge attacks, according to research by scientists at The Pirbright Institute.

The research, recently published in Parasites & Vectors, is the first of its kind to investigate the mortality rate of Culicoides when exposed to insecticide treated nets (ITNs) using standardised WHO cone bioassay trials and assess how well ITNs can protect horses from Culicoides using field experiments in the UK.
Limited information
Researchers set out to understand the effectiveness of ITNs, following concerns about the threat to the UK from the African horse sickness virus (AHSV), which can be transmitted by Culicoides biting midges and cause up to 90% mortality in susceptible horses, and the limited information on the effectiveness of commercially available insecticides against Culicoides.
Although AHSV is currently restricted to sub-Saharan Africa, it has a history of emergence in southern Europe, and the cost of a major European outbreak to the UK equine industry has been estimated at up to £3.5 billion.
Hypersensitivity reactions to the bites of Culicoides are also the primary cause of equine summer seasonal recurrent allergic dermatitis in the UK, commonly known as "sweet-itch", which affects up to 12% of horses.
Effectiveness tests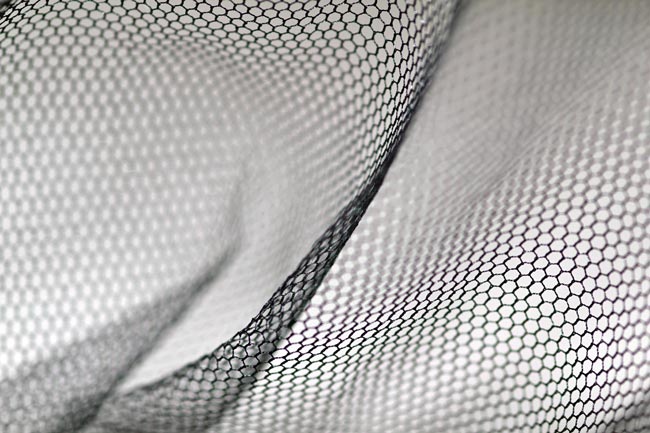 Seven commercially available pyrethroid insecticides and three repellent compounds commonly used by horse owners to reduce biting rates (all licensed for amateur use) were tested in standardised WHO cone bioassay trials. This revealed a significant variation in their effectiveness at both causing mortality in exposed Culicoides and reducing blood feeding post-exposure in surviving Culicoides.
The most effective insecticide identified during the WHO cone bioassay trials was selected for use in field trials.
The treated and untreated mesh nets were found to significantly reduce the number of Culicoides able to access the test frames, with the treated nets providing 100% protection and significantly reducing the number of Culicoides able to access stables with a mesh covered entrance.
References
Baker T, Carpenter S, Gubbins S, Newton R, Lo Iacono G, Wood J, and Harrup LE (2015). Can insecticide-treated netting provide protection for Equids from Culicoides biting midges in the United Kingdom?, Parasite & Vectors 8: 604 (DOI 610.1186/s13071-13015-11182-x).