A member of the RCVS Governing Council has spoken of his own multiple suicide attempts at the launch of a new joint initiative between vets and doctors designed to tackle mental health stigma in health professions.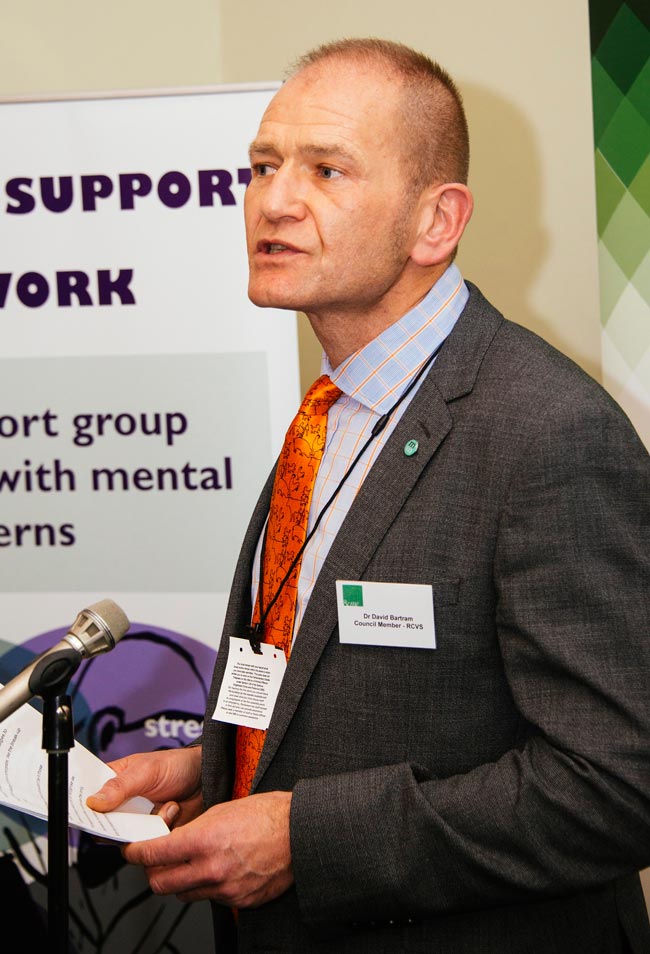 David Bartram was speaking at the launch of the new, national "&me" campaign, which encourages prominent members to speak out about their own mental health experiences and encourage others not to "write off" those with mental well-being issues.
No one is immune
In addressing an audience at the Palace of Westminster, Dr Bartram revealed, a number of years ago, he had attempted suicide following the break-up of his marriage.
He said: "I just thought I was stressed – after all, who wouldn't be in those circumstances? But, in fact, I was becoming progressively more unwell.
"Over a three-year period I spent 12 months as a psychiatric inpatient. I was treated with antidepressants, antipsychotics, mood stabilisers, talking therapies and electroconvulsive therapy.
"But now, thankfully, I am well – and I have been for 14 years. To what do I attribute my recovery? A mixture of medical treatment, psychological therapies, supportive friends and family, rest and time – they all contributed, probably in similar measure."
Collaboration
The "&me" campaign is a collaboration between the RCVS Mind Matters Initiative and the Doctors' Support Network (DSN), which provides peer support for doctors and medical students with mental health concerns.
The initiative was officially launched at an event in the House of Commons, sponsored by Labour MP Kevan Jones, who has spoken about his own experiences with depression.
Mr Jones said: "The key message I have in regards to mental health is talking about it and trying to get it out of the dark corners, rather than it being something you are ashamed to talk about.
"The other key thing is not to write people off if they have a mental illness."
DSN vice-chairman Louise Freeman hopes the campaign will remove some of the barriers to unwell health care professionals seeking help.
Read the full story – including Dr Freeman's experience with depression – in the 13 February issue of Veterinary Times.