A greedy Dalmatian was left needing emergency veterinary treatment after gorging itself on a binge of impressive proportions while its owner was out.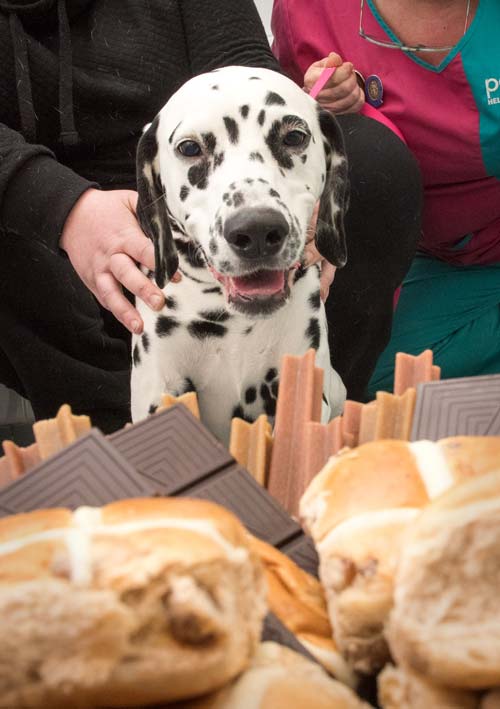 Mischievous Molly, from Middlesbrough, sniffed a bag of food shopping her owner thought she had put away and proceeded to gobble up:
36 dog dental sticks
8 sultana buns
1 packet of mini chocolate eggs
Chaos
When owner Kerry Buck returned home, she was horrified to find her hungry hound seriously ill with sickness and diarrhoea.
She said: "I'd only popped out for 25 minutes. When I got home, it was chaos – Molly had been sick everywhere.
"I rushed over to her as she was frothing at the mouth and very lethargic. I could see what food she had been eating, so telephoned PDSA straight away."
Not only did the stolen food stash make Molly unwell, but her life hung in the balance as sultanas and chocolate are highly toxic to dogs.
Potentially lethal
She was given immediate treatment at PDSA Pet Hospital Middlesbrough to stabilise her condition.
Head nurse Steph Williams said: "Molly ate a potentially lethal cocktail of ingredients.
"Sultanas affect kidney function and can lead to organ failure, while chocolate contains a substance called theobromine, which attacks the CNS and can be life-threatening.
"It never ceases to amaze me how pets can get themselves into trouble and get their paws on food – even when it's supposedly out of reach.
"Thankfully for Molly, there seem to be no lasting effects and she has made a great recovery."