A renowned fish vet is the recipient of this year's RCVS Queen's Medal.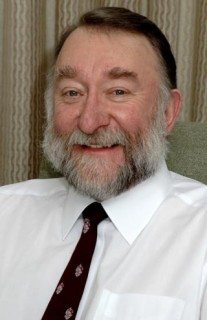 The medal – the highest honour the college can bestow on a vet – is to go to Randolph Richards, an emeritus professor at the Institute of Aquaculture at the University of Stirling.
Wide-reaching work
Prof Richards, said the college, has long been an advocate of animal health and welfare – particularly that of fish. He is also a member of the Veterinary Record editorial board and vice-chairman of the Moredun Foundation, a charity that promotes high standards for animal health and welfare through research and education.
Prof Richards was director of the Institute of Aquaculture from 1996 to 2009 and serves on numerous veterinary committees and advisory groups, as well as being a trustee and director of several companies and organisations.
"I'm absolutely delighted and feel incredibly honoured to be the recipient of the RCVS Queen's Medal," he said. "It is particularly satisfying to receive this recognition from my veterinary peers."
Exemplary excellence
RCVS president Bradley Viner said: "We are proud to present Prof Richards with this recognition of his contributions to veterinary excellence.
"His commitment to foregrounding fish health and welfare in particular is truly exemplary and the bestowing of the Queen's Medal is a testament to the value of his work."
Prof Richards will receive the medal on this year's RCVS Day on 15 July at the Royal Institute of British Architects.