The BCVA has welcomed a suggestion from a Government minister that infecting badgers with "something like a herpes virus" could help disseminate a vaccine against bTB.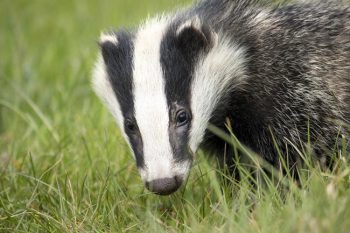 George Eustace, minister of state at Defra, has told Parliament research is ongoing to establish if it is possible to insert a bTB vaccine into such a type of virus, thereby ensuring it can spread naturally among the badger population.
His remarks came in the face of cross-bench criticism of the UK Government's badger cull policy and a growing online petition calling for an end to the killing.
Novel research
The Government argues it is pursuing a "comprehensive bTB eradication strategy", labelling the disease as the "greatest animal health threat to the UK", with 28,000 cattle slaughtered in England in 2016.
Mr Eustice defended the Government's approach in the House of Commons and said he would not sanction culling "unless I believed it was necessary to combat this terrible disease".
He added he has an "open mind" to other approaches to tackle bTB, telling MPs in Westminster Hall: "There is also some very novel research going on – very much in the early stages – about whether we could develop a self-disseminating vaccine for badgers.
"That is using something like a herpes virus you insert into the vaccine, that spreads naturally through a badger population. If we could perfect something like that it would be a major breakthrough, although we are some way off."
'Emerging evidence'
A spokesman for the BCVA responded: "BCVA supports any measure demonstrated to reduce the risk of bTB infecting cattle. At the TB symposium, attended by BCVA president Andrew Cobner and Government liaison lead James Russell on 28 March, a number of speakers discussed the potential promise of badger vaccination.
"There is emerging evidence well-vaccinated setts can yield cubs with a lower likelihood of becoming infected during their lifetime. Additionally, vaccinated animals may undergo slower development of lesions, or, indeed, develop no lesions at all, despite their infected status."
He added: "As part of a comprehensive set of measures, therefore, the BCVA welcomes the news a more efficient method of disseminating this vaccine across badger groups is being actively considered and may have made some progress."
Read the full story in the 10 April issue of Veterinary Times.