Royal Veterinary College professor Joe Brownlie asks cattle vets on the ground to fill in a 15-question survey to help contribute to potential control programme for costly disease.
Cattle vets are being asked to fill in a questionnaire to help contribute to a potential national control programme for bovine viral diarrhoea (BVD).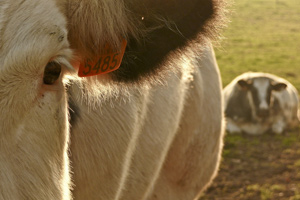 Joe Brownlie, a professor at the Royal Veterinary College (RVC), has been appointed as chairman of a scientific and technical group looking into a programme, and he wants the latest information on how cattle vets on the ground have been dealing with the disease.
He said: "I know there are many excellent examples of BVD control but, to date, no one has put all the information together to examine the overall picture."
He said he would be "extremely grateful" if vets filled in the 15-question survey, which can be found here. Completed questionnaires are to be sent to Lisa Harber at the RVC via email at lharber@rvc.ac.uk
A potential BVD programme is part of Defra's Rural Development Programme for England (RDPE), a seven-year £3.7 billion scheme to, among other things, improve competitiveness in the agriculture sector and enhance the rural environment.
Visit the RDPE website for more information.