A 15-month-old kitten called Lucy has become the 10,000th member of Goddard Veterinary Group's health care plan.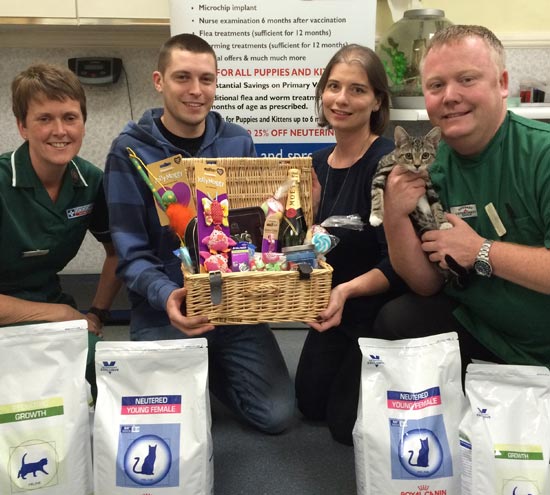 The London-based practice celebrated with Lucy's owner David Lillywhite, a client of the Collier Row branch, who received a hamper of goodies and six months' supply of a Royal Canin veterinary diet.
Tammy Ford, ProActive Pets manager at Goddard Vet Group, said: "The plan helps owners to spread the cost of caring for their pet's preventive health care throughout the year, giving them peace of mind and helping to ensure their pet's well-being.
"In addition to helping them budget, it offers a range of discounts and other benefits. Perhaps not surprisingly, membership is growing fast and we are delighted to welcome David and Lucy as our 10,000th members.
"The ProActive Pets plan also helps our branches to plan their likely income more reliably and to build client loyalty so it's good for pets, good for owners and helpful to our practices."
Mr Lillywhite, a retail worker from Harold Hill, said: "We adopted Lucy at just three weeks old after finding her abandoned by her mother at the bottom of our garden. My father had to break down our fence to dig her out. She has now joined our family of Tilly the dog, two goldfish and Dennis the bird.
"She is growing very fast now and has mellowed out quite a bit over the last few weeks, though she is still a bundle of energy."