The Veterinary Education Tomorrow (VET) Festival has announced veterinary wholesaler Centaur Services will be the event's sole sponsor in 2017.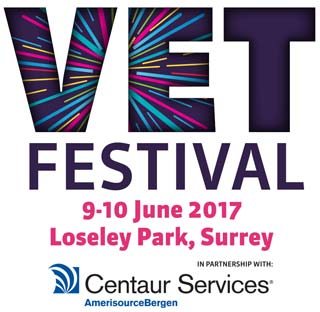 Founded in 2015 by Noel Fitzpatrick, managing director of Fitzpatrick Referrals, the VET Festival is a CPD conference for companion animal vets that includes an exhibition arena, lecture streams and an evening festival.
The theme for the 2017 event, which runs on June 9 and 10 at Loseley Park in Surrey, will be wellness.
Welcome partnership
Prof Fitzpatrick welcomed the partnership. He said: "I couldn't be more delighted that Centaur has once again agreed to become our key partner for VET Festival 2017.
"It's a real endorsement of the power of this new-style CPD veterinary conference and the belief we all have in it. It's also particularly pleasing to have on board such a committed and supportive sponsor partner, we share many of the same values and are united in our desire to deliver exemplary CPD and a unique learning experience.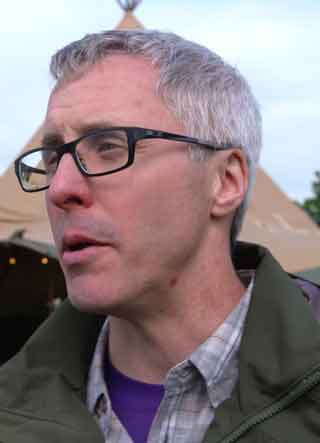 "In a stressful world where general health and well-being has never been more important and in a profession that is already known for its working and personal challenges, it is entirely appropriate that 'Wellness' is the conference theme for VET Festival 2017. It's no coincidence  Saturday 10 June is also 'Global Wellness Day' and we greatly look forward to working with Centaur to bring a new understanding and perspective to this vital and emotive subject."
Innovation
Centaur Services managing director Brian Topper is "thrilled" the company is partnering the event.
Mr Topper said: "Our experience in 2016 was of a truly innovative event. We were able to have really high-quality conversations with key practice owners in a relaxed environment. The combination of world-class CPD and networking in a festival atmosphere was fantastic. The industry needs this kind of creativity and we are proud to be part of it."
An Early Bird 20% discount rate is available if tikckets are purchased before 31 January. Tickets are available from Eventbrite: https://vetfestival2017.eventbrite.com/?aff=PR
For more information visit www.vetfestival.co.uk
Watch the VET Festival 2017 promotional video here