Meet Edward, London Zoo's resident two-toed sloth who turns five months old on 31 October.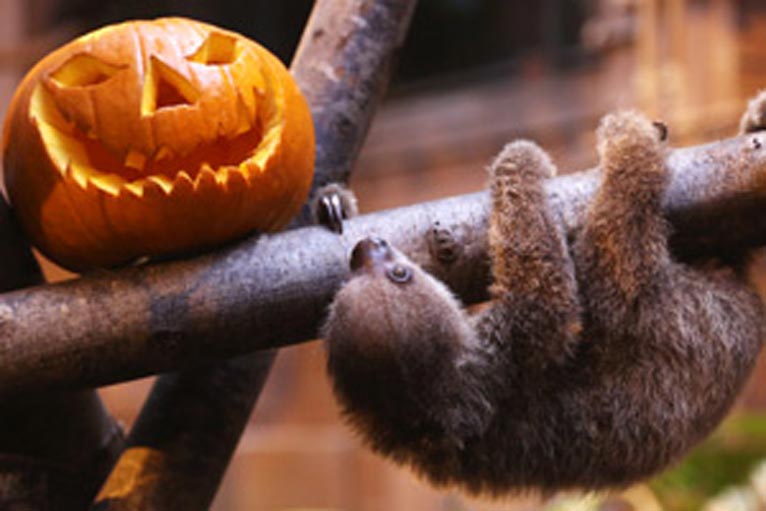 To celebrate his first Halloween, Edward's keepers carved him a special pumpkin.
The infant is being hand-reared after his mum Marilyn stopped producing milk and was unable to feed.
Living up to his species' lazy reputation, Edward, named after the film character Edward Scissorhands because of his scissor-like claws, does everything slowly, including investigating spooky pumpkins.
Zookeeper Kelly-Anne Keller said: "Edward doesn't do anything quickly, so it took him a while to get up and climb over to take a look at his jack-o'-lantern – but he was intrigued by the Halloween-inspired gift.
"Unfortunately he's so slow the cheeky tamarin monkeys that live in the rainforest-life exhibit got to the pumpkin first and found all the hidden treats.
"Edward is still being bottle-fed but is getting stronger every day. He will continue to hand-reared for as long as he needs the milk.
"Once he's eating a variety of foods and he's strong enough, we're hoping to reintroduce him to Marilyn so she can take over parenting duties," Kelly Anne said.