The veterinary profession could be on the cusp of unprecedented change – and vets need to be prepared.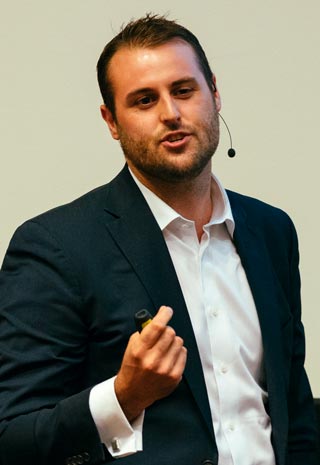 That is according to Adam Little, a Canada-based vet and president of Exponential Vet, a consultancy helping the profession harness disruptive digital technologies.
Speaking at RCVS Day, Dr Little claimed technology is developing at such a pace that, in the future, the idea of what a vet is, and the tasks and how they are performed, will change dramatically.
Radically different
"The role of the veterinarian will change more in the next 15 years than it has in the past 75 years," he said.
"I don't have a crystal ball, but one thing I can say for certain is things will look radically different and we need to be adaptable.
"As a profession, we strive to help as many animals as we can and provide the best care, and we are going to be able to do that in really interesting and novel ways."
Rethink tasks
To become a more agile profession, vets will need to rethink some tasks they perform as they may not be required in the clinics of tomorrow.
Dr Little said: "For example, by 2030 – and I fully expect this to happen – you won't have to spay or neuter anymore because there will be a non-surgical method that would be effective, safe and cheap enough to be offered."
Diagnostics could also change, with owners able to monitor their pet's heart rate or vital signs at home via wearable technology. The availability and cost of such technology is also set to drop, making it accessible to all. As a result, the need to take animals to a clinic for blood or faeces samples could become a thing of the past.
Read more of Dr Little's thoughts in the 1 August issue of Veterinary Times.