Vets and VNs are being urged to take part in the UK-wide Tick Awareness Month in May.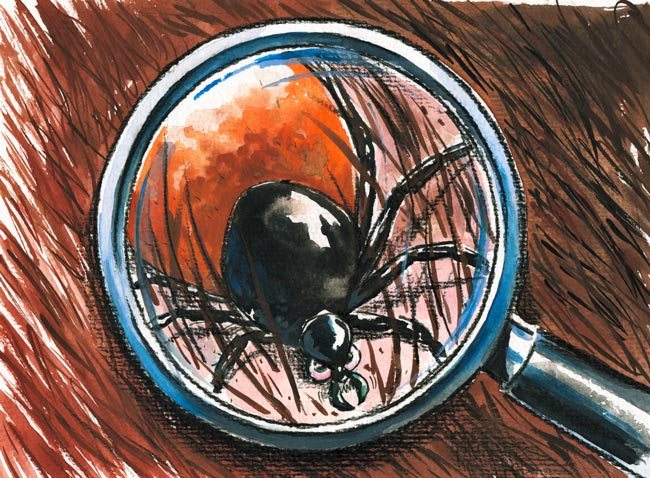 Now in its second year, Tick Awareness Month aims to raise awareness among dog owners and walkers about the threat from ticks and tick-borne disease, as well as the preventive measures to protect dogs, cats and their owners from the risk of tick-borne illnesses, such as Lyme disease.
Last year, the event – fronted by English naturalist, nature photographer and TV presenter Chris Packham – attracted both national and regional media coverage, and the support of vet practices across the country.
Accurate picture
The initiative, by MSD Animal Health and the University of Bristol, formed part of the Big Tick Project, which aimed to build up an accurate picture of the UK's tick population and distribution, and identify tick-borne diseases that affect dogs.
The survey was originally triggered by concerns tick numbers have been increasing over recent years in the UK.
In 2016, each participating practice was asked to take samples from five dogs selected at random each week in spring and summer. These were sent to the University of Bristol for analysis.
Results of the Big Tick Project – the largest veterinary study of ticks and tick-borne disease in the UK – showed, of the 7,102 dogs sampled, 2,181 were infested with ticks, mainly Ixodes ricinus (89%). A further 13 Rhipicephalus sanguineus ticks were also detected. This species has now been shown to have overwintered in the UK in at least two locations.
R sanguineus is of particular concern because it can live indoors – hidden away in nooks and crannies – and completes its life cycle in three months, with all life cycle stages feeding on a single host. This makes it hard to find and remove them from the environment.
Get in touch
Amanda Melvin, small animal marketing manager at MSD, said: "Last year's Tick Awareness Month was a great success, thanks to the high involvement of veterinary practices.
"We would like to give as many practices as possible the chance to get involved this year, so are urging surgeries to get in touch early and we will ensure you get a pack of support resources for this nationwide event."
To take part in this year's project, visit the Big Tick Project website or contact your MSD Animal Health representative.