An initiative to improve canine health through genome sequencing technology has received £25,000 from The Kennel Club (KC).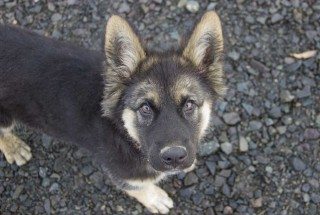 The charitable trust arm of the club is donating the sum to Give a Dog a Genome – a project run by the AHT in Newmarket, Suffolk.
It is here The KC Genetics Centre – run by Cathryn Mellersh – carries out genetic research to better understand, and eradicate, inherited diseases in purebred dogs through development of DNA tests.
Genome bank
According to The KC, Give a Dog a Genome – which launched at the start of 2016 with a £50,000 grant from the trust – aims to expedite this research by analysing the whole genome of different breeds to build up a canine genome bank.
This – all 2.4 billion letters of it – will be a permanent resource to aid future genetics research studies.
Dr Mellersh said: "To be able to secure this additional funding is exciting and means we're able to meet the demand from breed communities for this type of research. Also, the more genomes we can sequence and learn from now, the more powerful these data are going to be – and that's good news for all breeds of dog."
Profound effect
She explained: "The main aim of this research is to gain a much better understanding of which DNA changes are neutral and which are likely to have a negative effect on dog health.
"We believe this will have profound effects on our ability to identify mutations that cause inherited diseases in purebred dogs, and the rate at which we can develop new DNA tests.
"We're really grateful to The KC's charitable trust for continuing to support this project."