A dog working as an educational and therapeutic aid at a school in York is being given free care by its local vet.
Ripley is part of Dogs Helping Kids, a charity that trains dogs to work in schools and colleges to help pupils develop literacy, develop key skills and build confidence through their calming presence.
Expensive training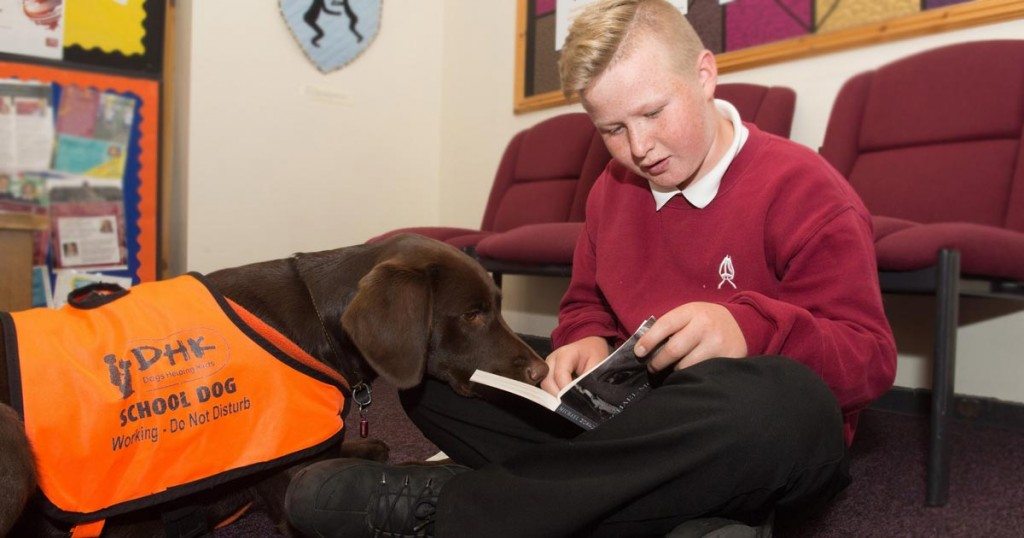 Two year-old Ripley is a springer spaniel cross Labrador retriever owned by Lucy Nicol, Archbishop Holgate's School's head of year 11, who has brought him to work with her every day since he was four months old.
It is expensive to train dogs for Dogs Helping Kids, however, so Minster Vets offered Ripley a free place on it's health care plan, which offers annual vaccinations, worming and flea treatment, discounts on food, and advice from nurses on weight, diet and mobility.
It means Ripley never needs a sick note – and can focus on helping the 1,200 pupils at Miss Nicol's school.
Emotional and social support
She said: "Minster Vets has been great as it helps with all his preventive health care, which keeps him in great condition so he can do his work.
"Ripley comes to school with me every day. The kids love it when they see him walking down the corridor and he wags his tail and loves the attention.
"One of his main jobs in school is helping with literacy skills, which has been particularly successful. He works on a one-to-one level with children, who read to him while he lies next to them with his head on their knee.
"Ripley also offers emotional and social support to children, who are perhaps having a difficult time in school or at home. They tell Ripley the problems they are having while I am in the room and can discreetly find out about any issues that are troubling them."