Sessions funded by Defra's Rural Development Programme for England will highlight vets' role in identifying and treating condition and SQPs' responsibility in selling the right product for effective control.
Vets and SQPs tasked with the fight against sheep scab in England can now take part in free training events across the country.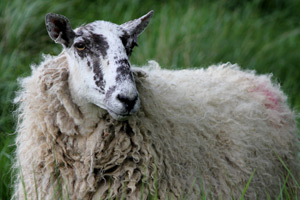 Funded by Defra's Rural Development Programme for England (RDPE) – a seven-year £3.7 billion scheme to improve competitiveness in the agriculture sector – the CPD events are to be hosted by environmental consultancy ADAS and are only open to vets and SQPs working and trading in England.
According to ADAS, the sessions will "highlight the key role that vets play" in both diagnosing sheep scab and deciding which treatment is suitable for each farm, while SQPs will learn about the "role and responsibility" they have in selling the products for effective control of the condition. Other skin parasites will also be discussed.
ADAS says it aims to make the sessions "as interactive as possible", with plenty of opportunity for discussion. The events hold CPD points for SQPs – the number of which is not confirmed yet – while vets will, following the training, "be paid to deliver the key messages to their own clients", the full details of which will be provided at the events.
The five-hour events span the country, starting at the Hereford College of Technology on June 10 (2013) and travelling to locations such as Shrewsbury, Liverpool, Northumberland and Warwick before winding up in Northampton on July 18 (2013). Course tutors will vary according to venue, but will include:
Peter Bates
Tim Bebbington
Richard Wall,
Chris Lewis, and
Harriet Fuller.
ADAS says booking is essential for these events. Email stampoutscab@adas.co.uk or telephone 01432 820444 to secure your place.
Click here to find out more about the locations of the events.
For more information on the RDPE, visit the programme's website.