The Bella Moss Foundation is looking for a volunteer public relations and communications officer to help promote its objectives at conferences.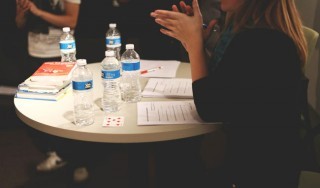 According to the foundation, it needs help at the upcoming BSAVA Congress with the promotion of its infection control guidelines for vets and nurses.
It will also be promoting its free educational resources while in Birmingham.
No experience necessary
A spokesman for the foundation said: "A background in life sciences, the veterinary or medical-related profession would be highly desirable, but as we are looking for enthusiastic volunteers who can help us promote our educational projects, knowledge of veterinary science is not crucial.
"We are happy to provide work references for volunteers and help students through our board of clinical advisors who specialise in antimicrobial resistance," the spokesman added.
For more details, telephone Jill Moss 07860 879079 or email info@thebellamossfoundation.com